Cebu Doctors University Hospital amplified its value of Holy Sacrament of Marriage through a heartwarming Catholic Christian Mass Wedding last Saturday, September 16, 2023 at Sacred Heart of Jesus Chapel. It is the first-ever initiative Mass Wedding by a secular hospital – not run by a religious congregation that binds the union of 12 chosen CebuDoc couples.
The good reason why does this Mass wedding is held in the hospital chapel was given by Mrs. Zenaida S.D. Larrazabal, the wife of the late CDG Founder, Dr. Potenciano Veloso Larrazabal, Jr. "CebuDoc Chapel is the work of my labor, the product of our love where I put my heart into, and I want you to be part of it", she declared.
The idea proposed by Rev. Fr. Raph de la Pieza, CebuDoc Hospital Chaplain Priest, and supported by the Chaplaincy Pastoral Council headed by Dr. Ma. Florema Sy-Garcia, came about because of one of the CebuDoc values – Compassion. "The values of compassion rendered to patients comes and originates from the very people who served them, which the primary recipients of this values are the hospital workers and staff", Dr. Florema explained.
"It was also presented to the Hospital Administration through Mrs. Chadelsa Binondo, and was generously approved by the very own CDG President Doctor Potenciano SD. Larrazabal III", she added.
A testament to the power of love, and shared values and this ceremony embody the belief that love knows no boundaries.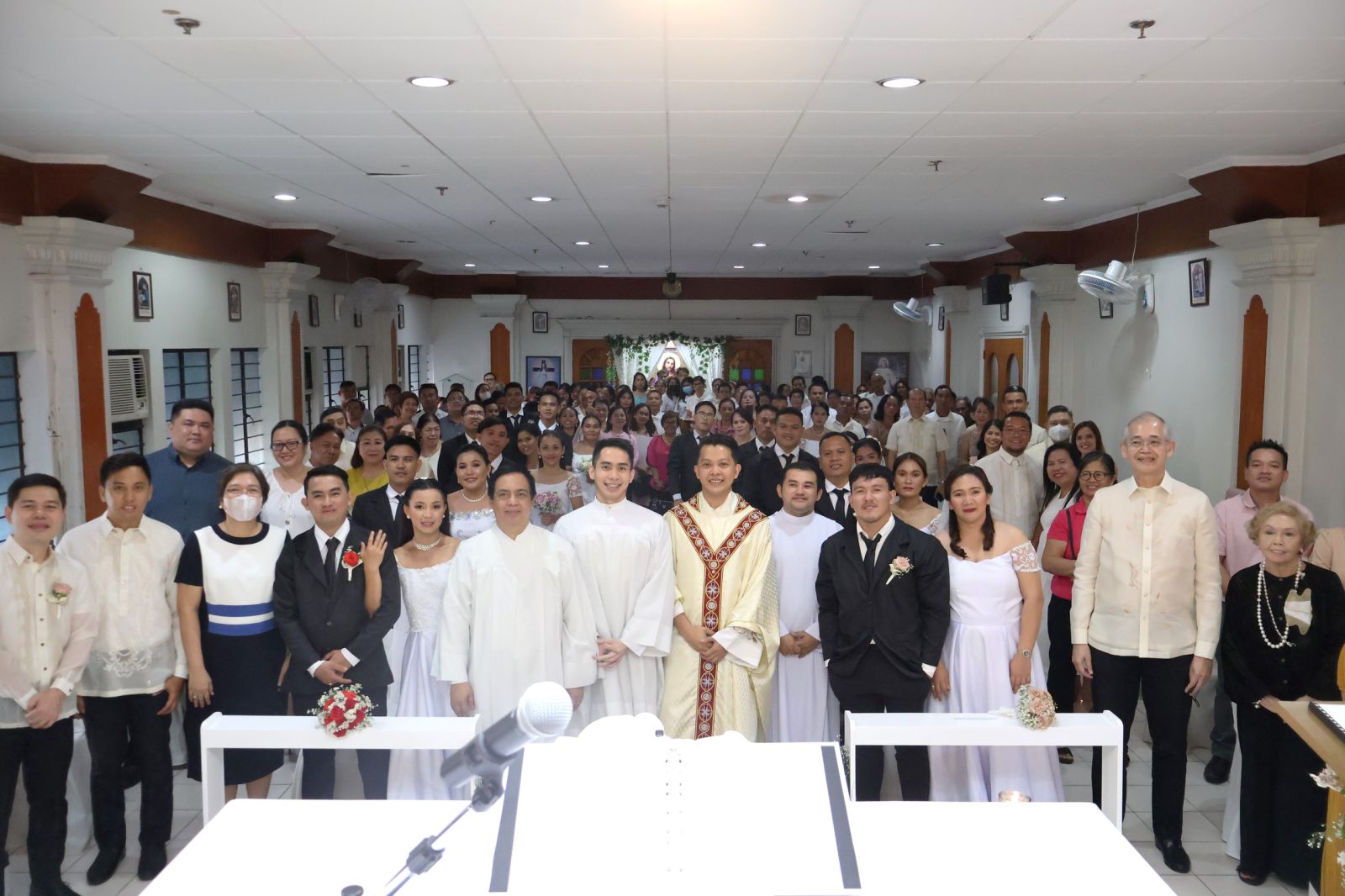 Hearts and Goals United as One Vision
The Church wedding initiated to sacramental seal the couples' relationship. In the mind of CebuDoc Administration, taking care of its workforce is the base of its services to help them with their religious and sacramental needs has become one of its priorities.
"The goal of doing this mass wedding is to align the CebuDoc Catholic employees who have been living in for more than five years while not yet married, or at least civilly married, with their Catholic faith and in effect bring them closer to God", Fr. Raph dela Pieza stated.
"It is a way of helping the less-equipped CebuDoc employees to be the primary beneficiaries of this noble effort", Fr. Raph added.
CebuDoc continuously fulfill its promise in providing the best for its employees. It is the institution's Holy Grail to provide best welfare of its staff as the cornerstone of its services.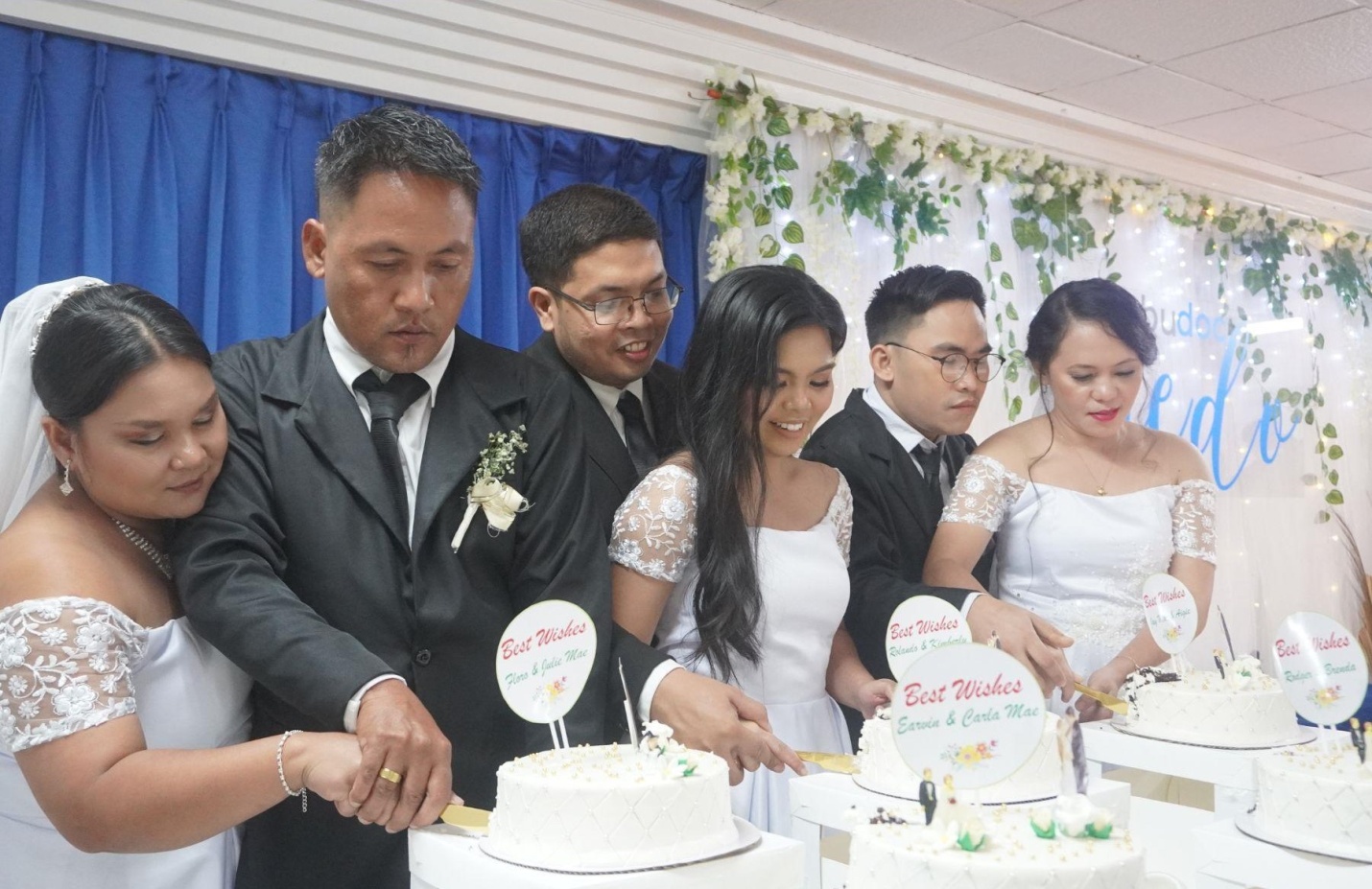 A Lovestory in CebuDoc
CebuDoc takes it as an honor and privilege to witness a various story from one of the chosen couples. Among them were Mr. Jomar Taotjo 22, a Housekeeping Staff and Ms. Angelita Tangan 32, working as Nursing Aide.
Mr. and Mrs. Taotjo expressed warming gratitude to the institution for an opportunity to officially seal their marriage.
"Kinsa may magdahumna free mi tanan, requirements raamo. Pero mag pasalamat jud mi number 1 nila ni Doc Yong, nya nila ni Doc Flor Garcia, nila sisters nila Father Raph. Sa tanang staff sa CebuDoc, blessed kayo mi kay nakakaon mi everyday, niya nakapalit mi ug gatas sa among anak, dako jud kaayog tabang si CebuDoc namo kay kung dili tungod ani di man mi makaabot ani nga opportunity," said Angelita.
"Para nako ang akong ika message sa CebuDoc blessed kaayo ko sa mga naabot sa akon gkinabuhi, so salamat gyud kaayo sa CebuDoc Group na inyo ming natabangan ani nga opportunity" she added.
As said by Jomar, "Dako sad gyud kog pasalamat sa CebuDoc kung wala pa ni kay di unta mi makasal, usab lang kog pasalamat kang Doc. Yong, Ma'am Donna ug mga doctors nani sponsor namo ug sa mga sisters".
The couples were deeply thankful for the kindness and generosity of the CebuDoc to the opportunity given to them.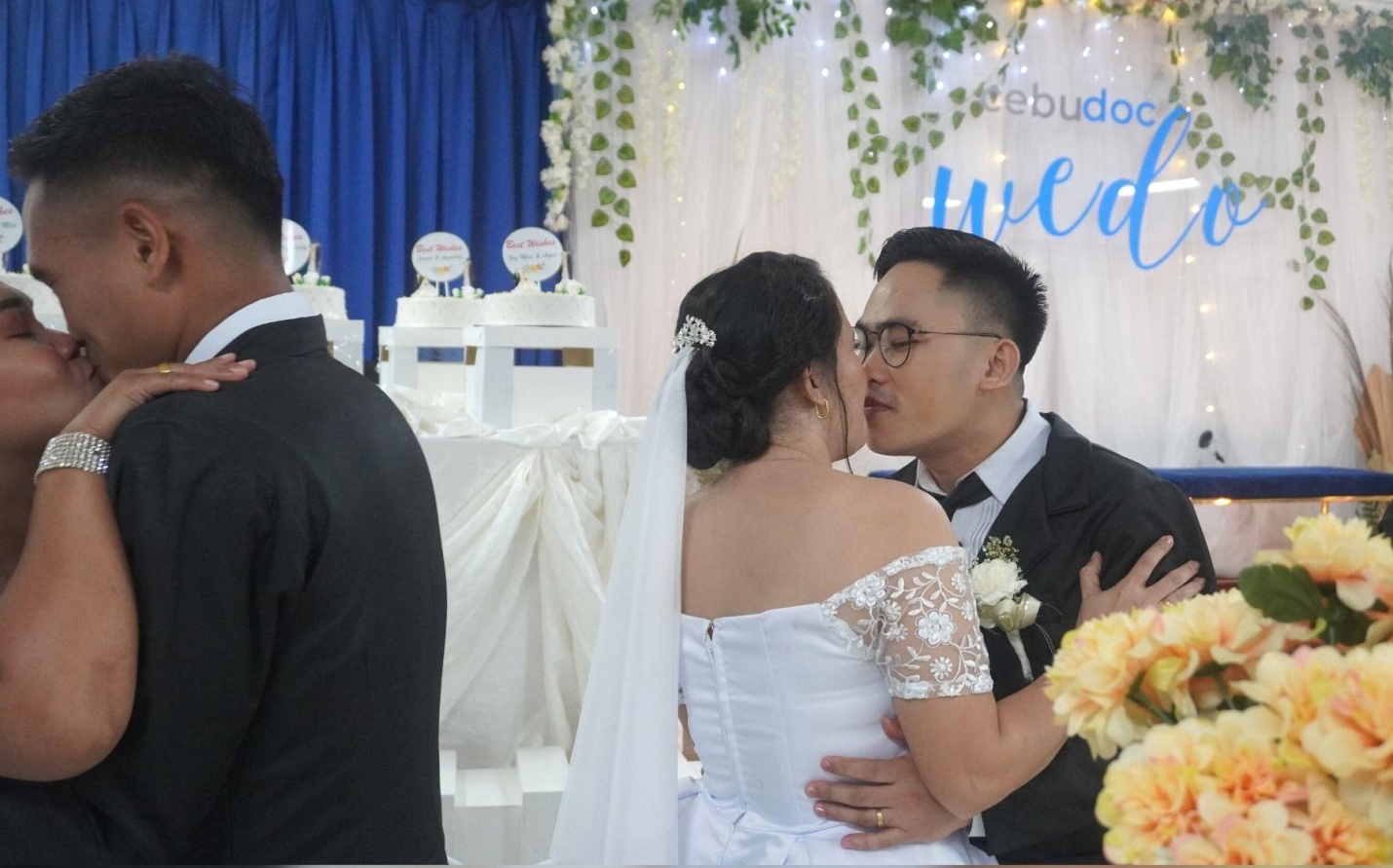 Continuing Our Commitment for Years to Come
CebuDoc looks forward to continue this initiative for the succeeding years. 'It is our hope and prayer to cater to more couples. Also, with the generosity and kindness of the people touched by the Holy Spirit to make everything possible', Dr. Flor stated.
The sponsorship has added a touch of magic to the celebration as sponsored by the CDG President and Chairman of the Board, Dr. Potenciano "Yong" S.D Larrazabal III with his wife Mrs. Donna Cruz-Larrazabal, CDG Board and non-medical staff as the catalyst for making the event more extraordinary.