Beauty&Brains Clinic is your go-to destination for enhancing both your outer beauty and inner well-being. Whether you aspire to exude confidence through radiant skin and a toned physique or seek expert neurological care for conditions such as Parkinson's, stroke, nerve disorders, migraine and dementia, Beauty&Brains Clinic has the perfect solution for you.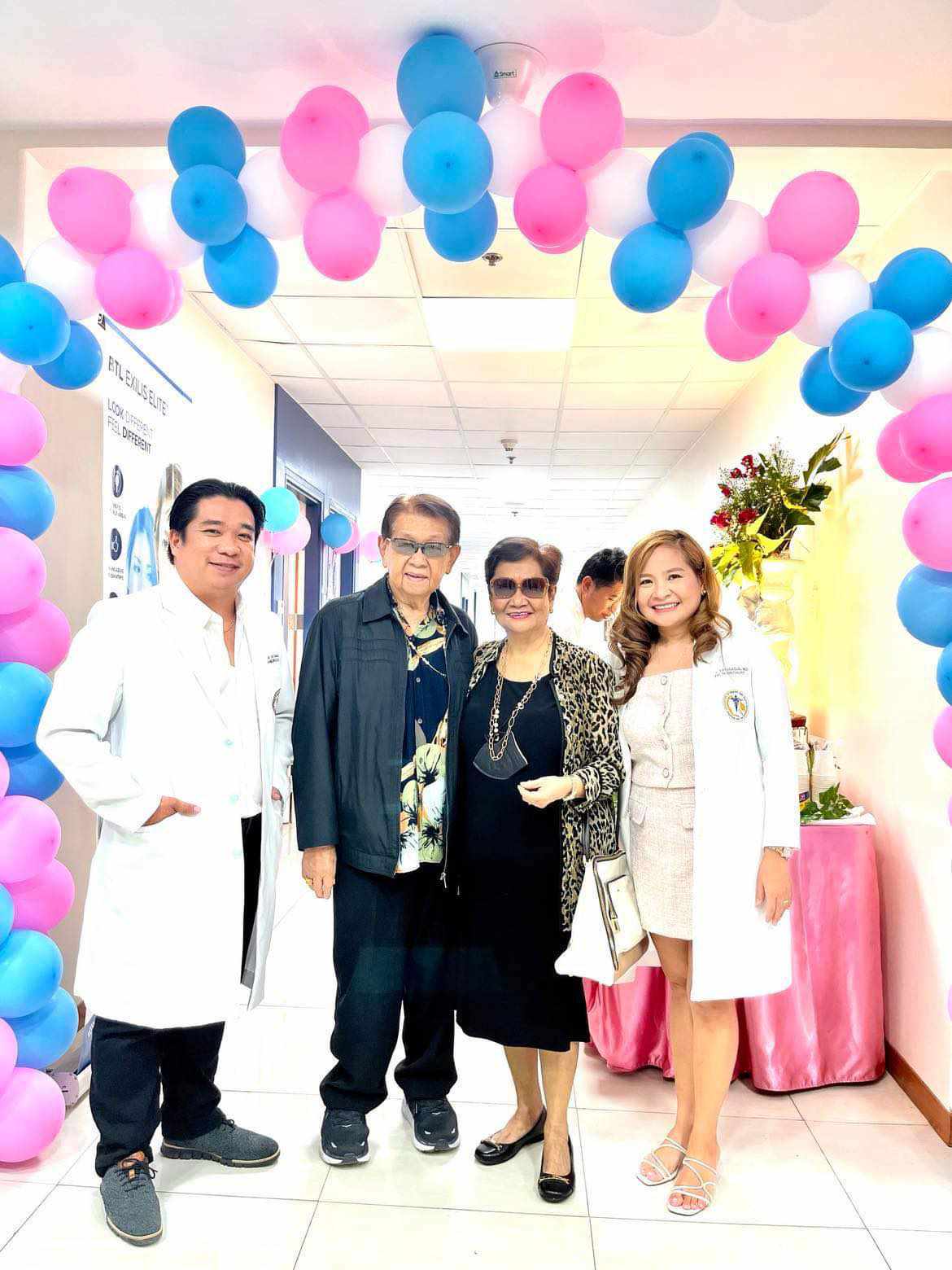 (L-R) Dr. Toom Vatanagul, Vicente Bathan, Atty. Alicia Bathan and Dr. Michele Vatanagul
With a newly renovated, expanded facility, Beauty&Brains Clinic now offers an extensive range of services, including skin treatments, aesthetic procedures, and specialized neurological care.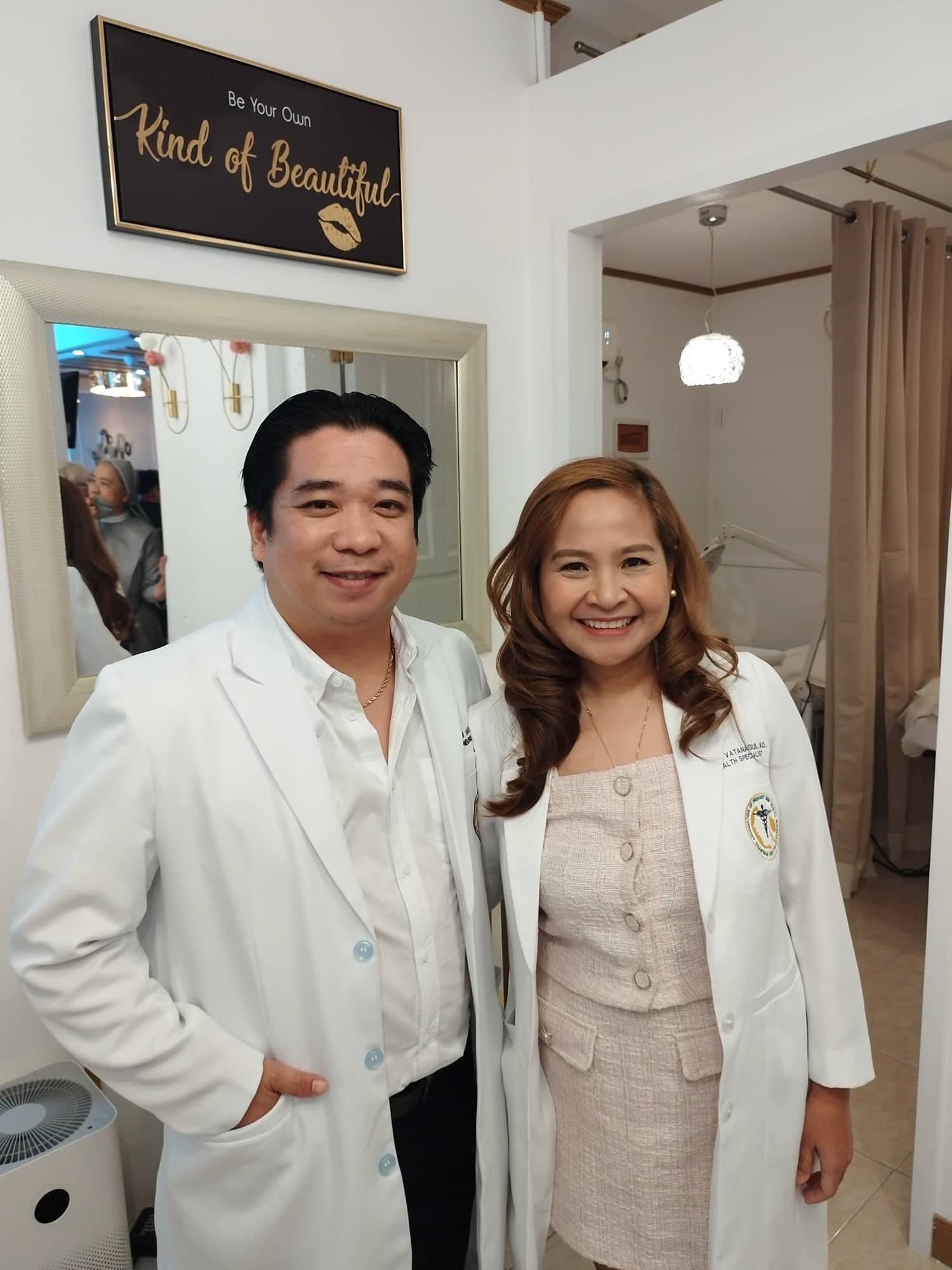 Beauty&Brains Proprietors Drs. Toom Vatanagul and Michele Bathan-Vatanagul
Drs. Toom Vatanagul and Michele Bathan-Vatanagul, the proprietors of the clinic, highlighted its commitment to providing affordable and effective aesthetic services, treating various skin disorders, and addressing neurological conditions such as Parkinson's and dementia. The larger clinic space was inaugurated during a blessing ceremony.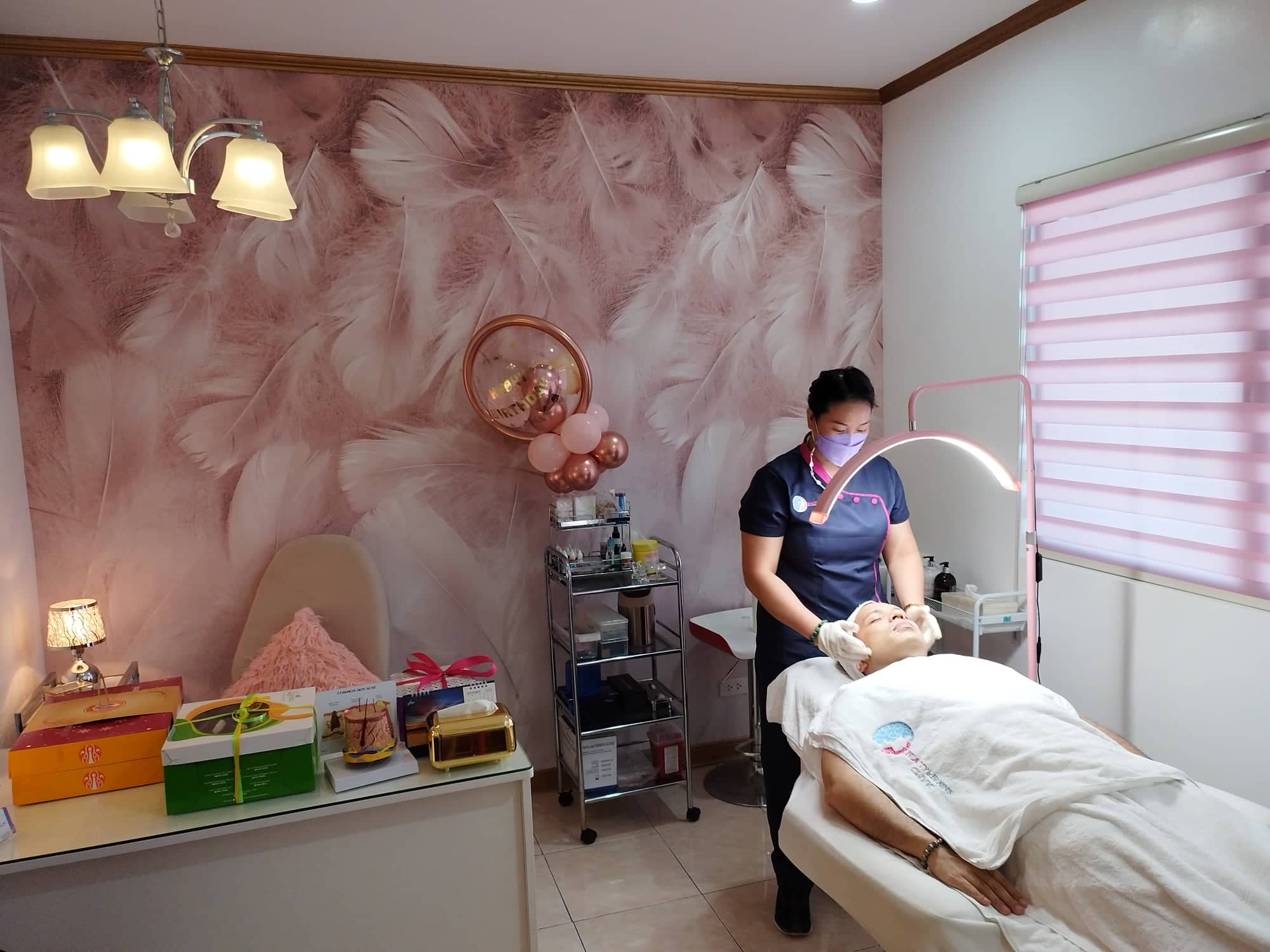 Facial Treatment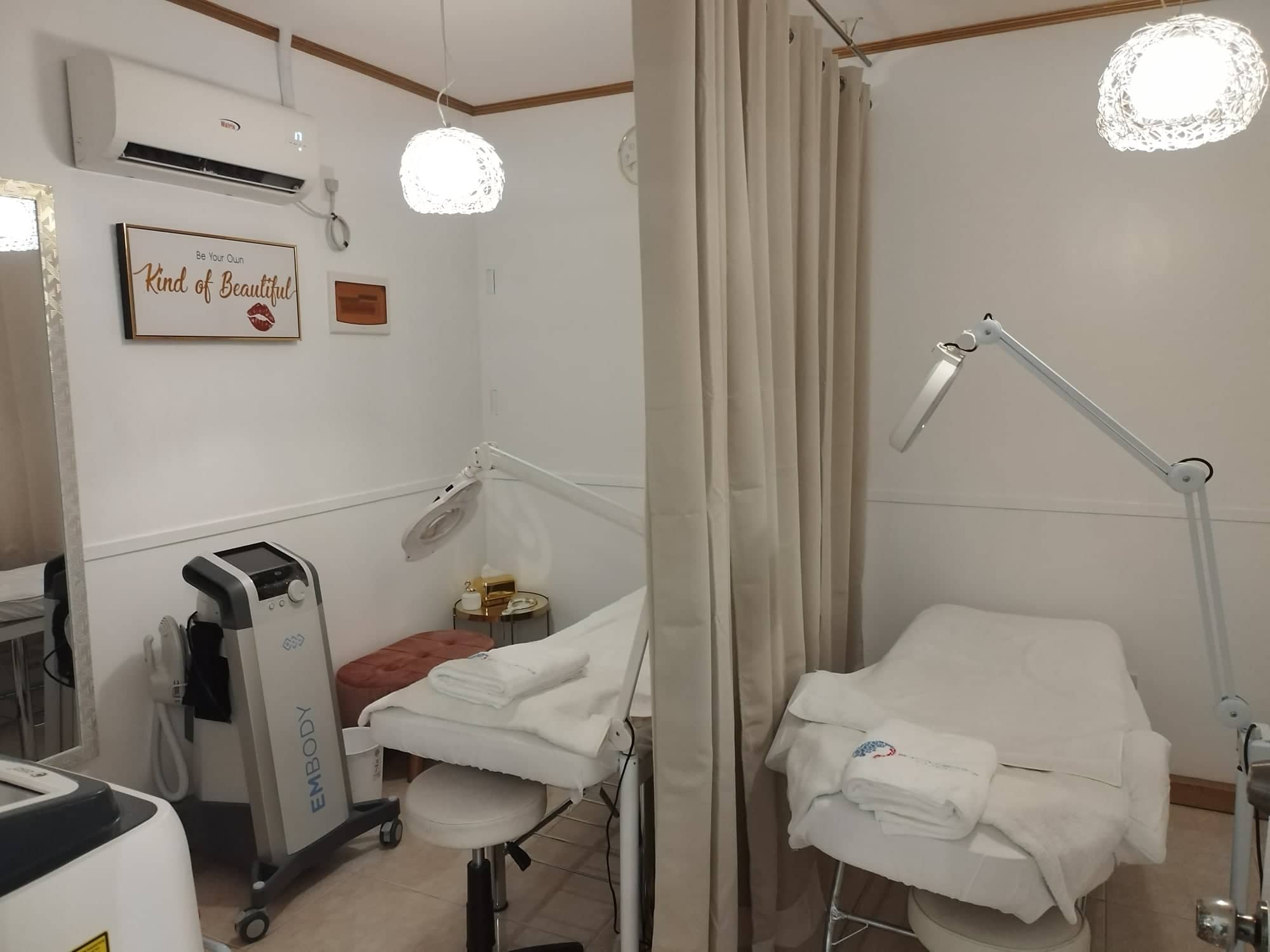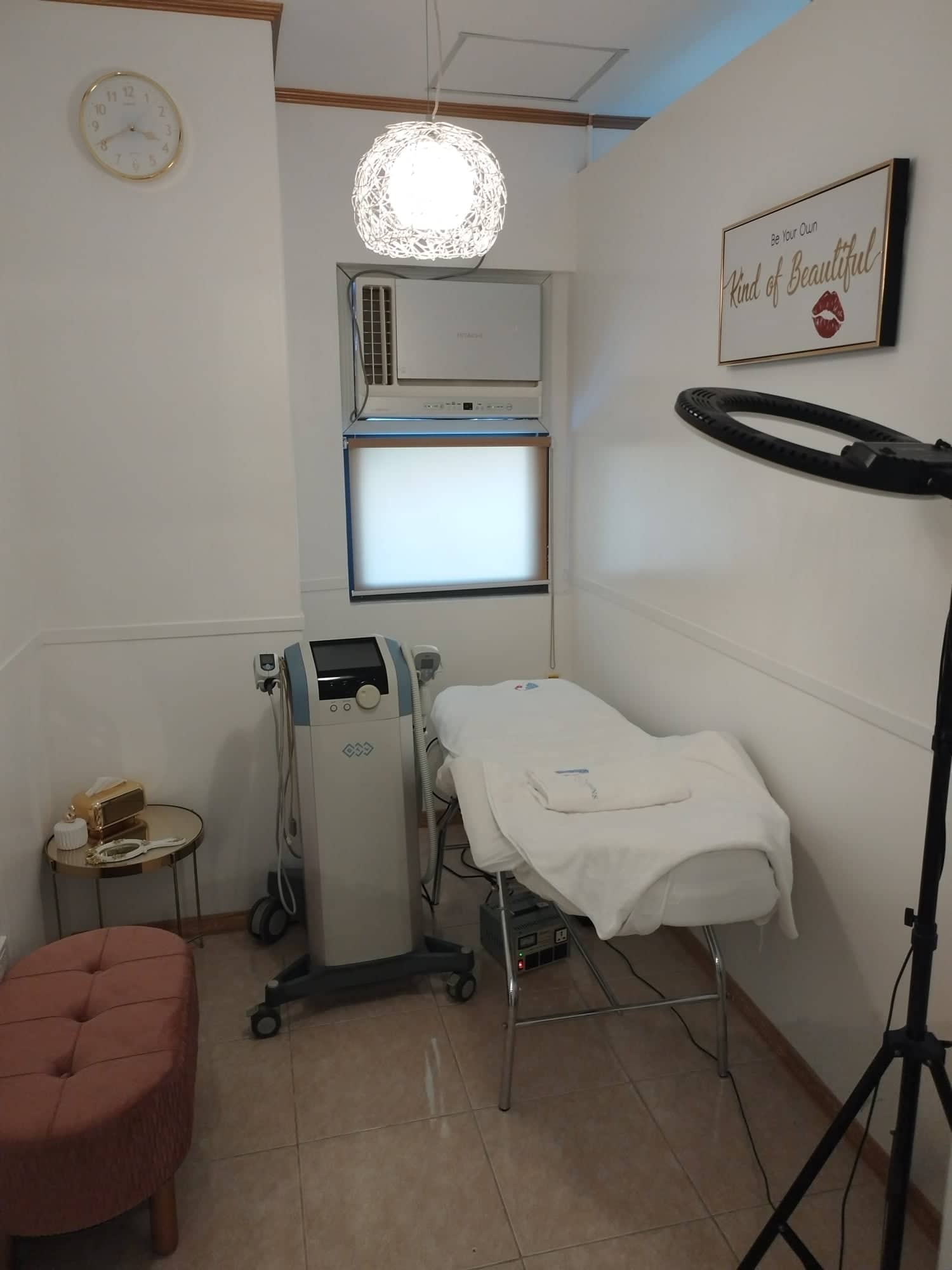 Having served the community for six years, Beauty&Brains decided to expand its clinic to accommodate the growing demand for its services.
Dr. Toom, an internist and neurologist, shared that the clinic conducts neurological evaluations for conditions such as stroke, spinal cord disorders, headaches, Parkinson's Disease, dementia, neuropathy, multiple sclerosis, and muscle disorders. Also, Beauty&Brains is a one stop center in Cebu that offers botulinum toxin injections for neurologic indications like  hemifacial spasm, post-stroke spasticity, spastic cerebral palsy and migraine.
Dr. Michele, an internal medicine, aesthetics, and skin health physician, emphasized the comprehensive services provided by the clinic, spanning from beauty and anti-aging treatments to acne management. She recounted a success story of a client whose severe acne was effectively treated with a customized regimen, including facials, home treatments, and medication.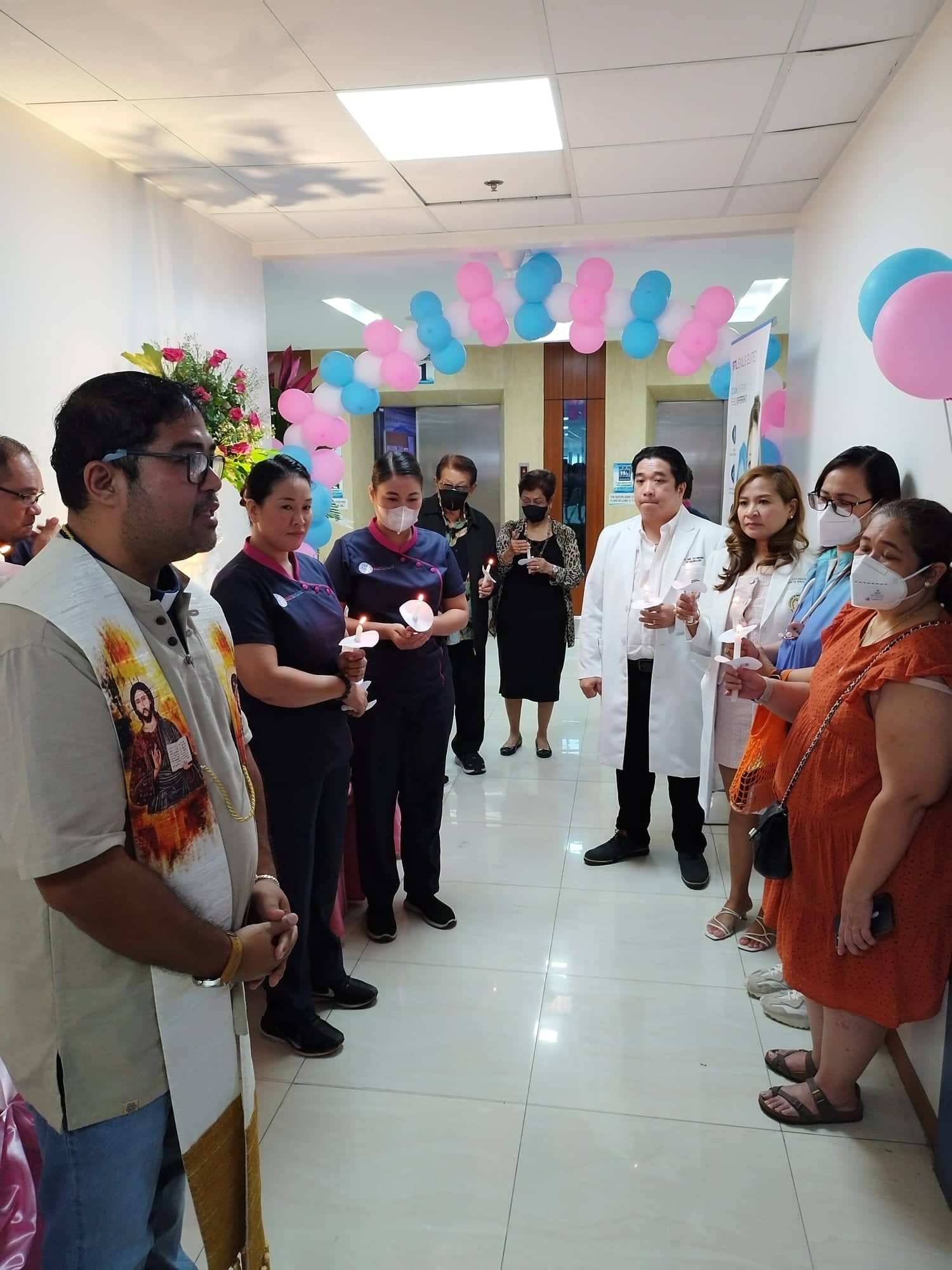 Fr. Clyde C. Salitrero, O.Carm officiated the blessing of Beauty&Brains Clinic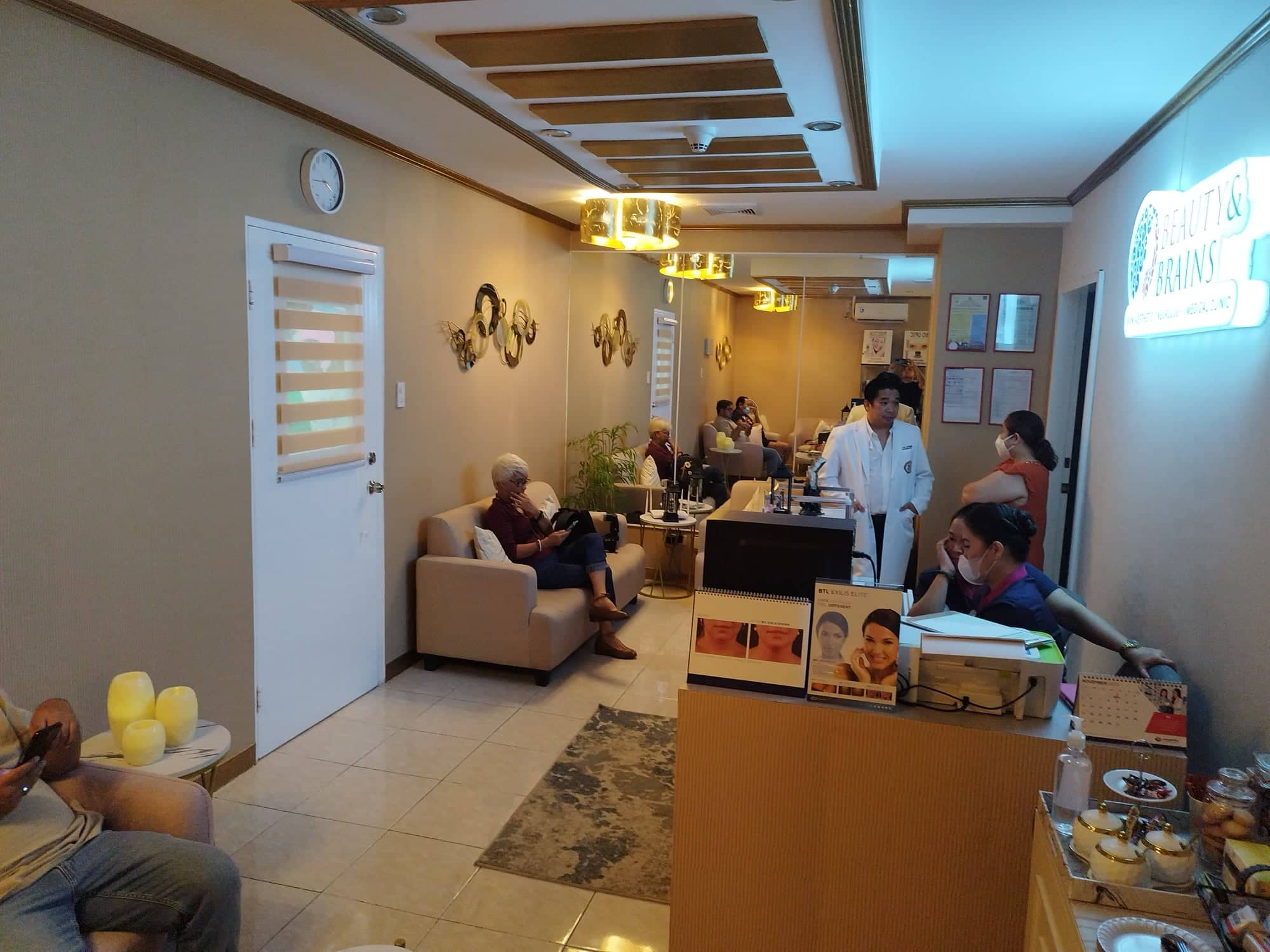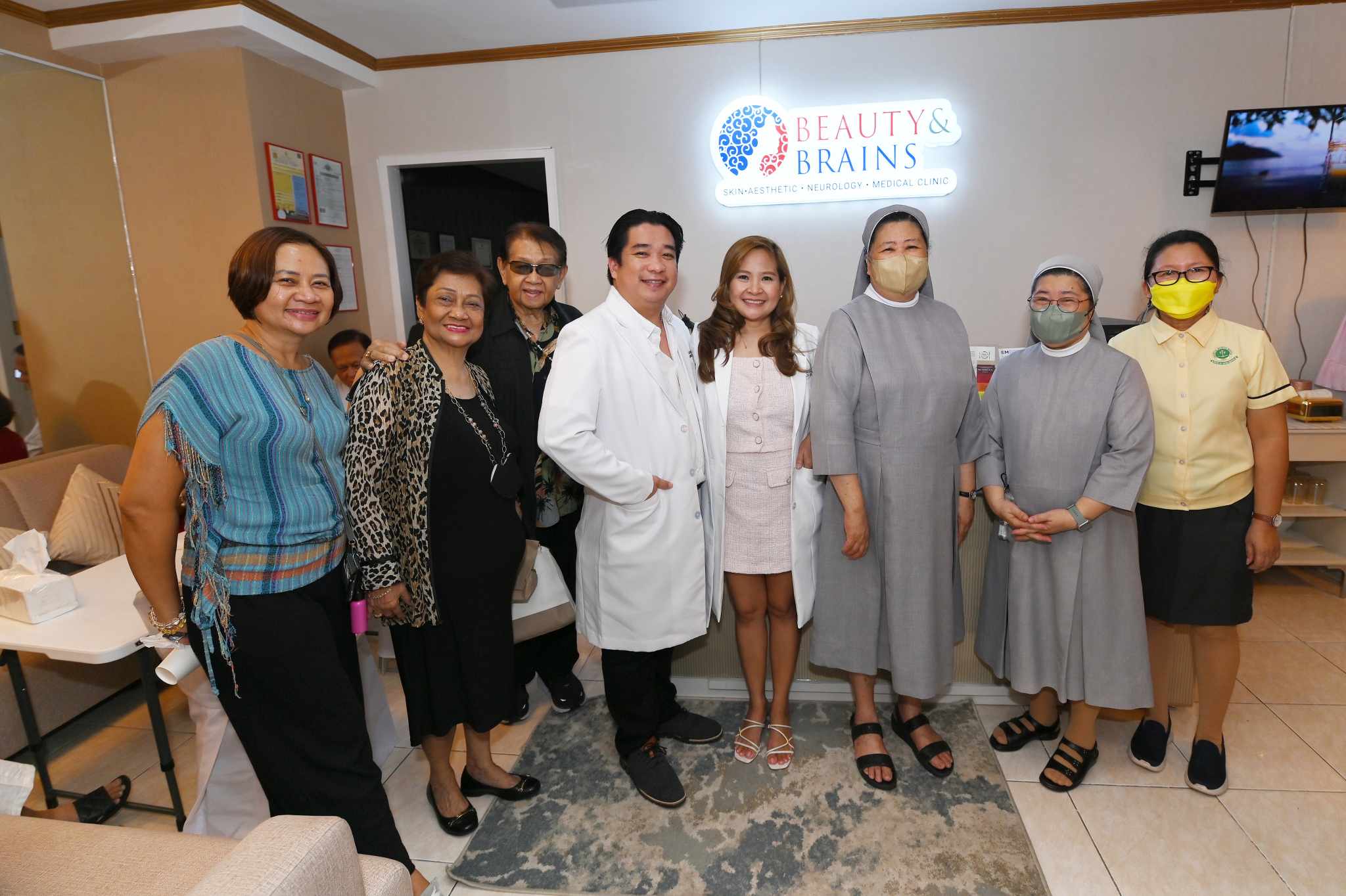 (L-R) Ms. Marivic Bathan, Atty. Alicia Bathan, Mr. Vicente Bathan, Dr. Jarungchai Vatanagul, Dr. Michele Vatanagul, Sister Jocely, Sister Brenda and Mary Ann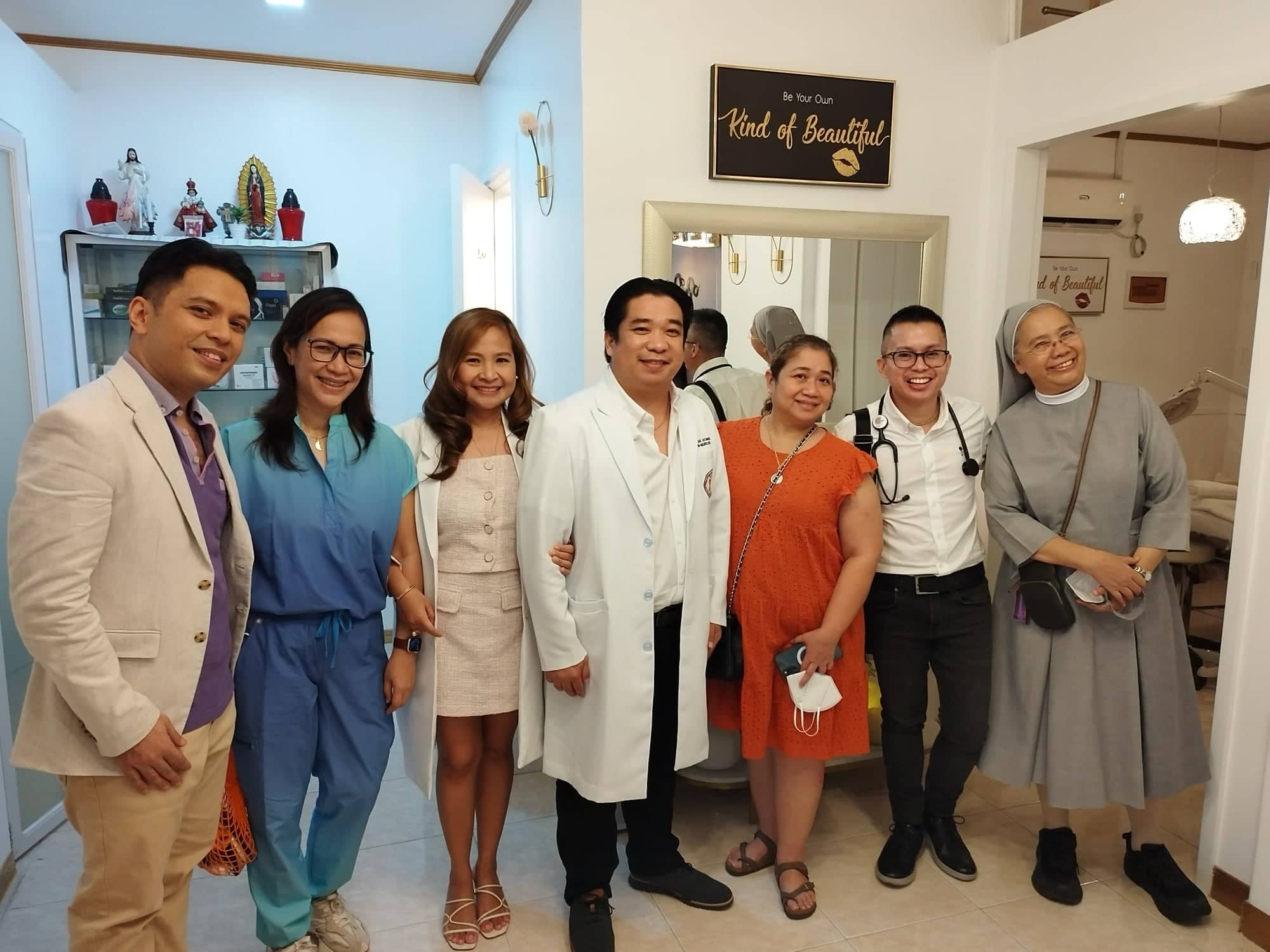 (L-R) Dr. Fruto Teodorico, Dr. Joy Sarmiento, Dr. Michele Vatanagul, Dr. Toom Vatanagul, Dr. Minnie Monteclaro, Dr. Eratosthenes Polito and Sister Myrna
The clinic also specializes in acne scar treatments and advocates for preventive regimens, recognizing the impact of acne on an individual's self-esteem.
Beyond skincare, Beauty&Brains offers a range of services, such as facials, non-invasive fat-burning, and muscle-toning with the Embody equipment, platelet rich plasma treatment for  hair growth, and Exilis Elite treatment for addressing wrinkles, sagging skin and fat reduction.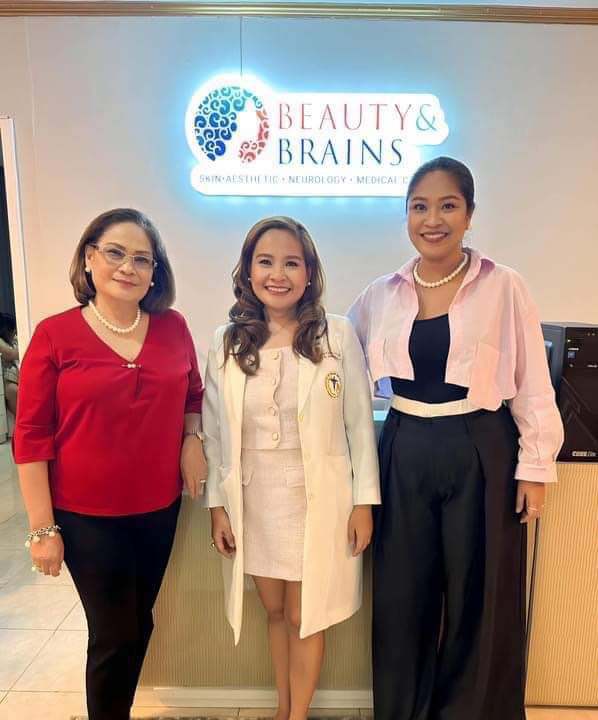 Dr. Michele Vatanagul flanked by Atty. Corazon Valencia and Dean Atty. Maricris Lasco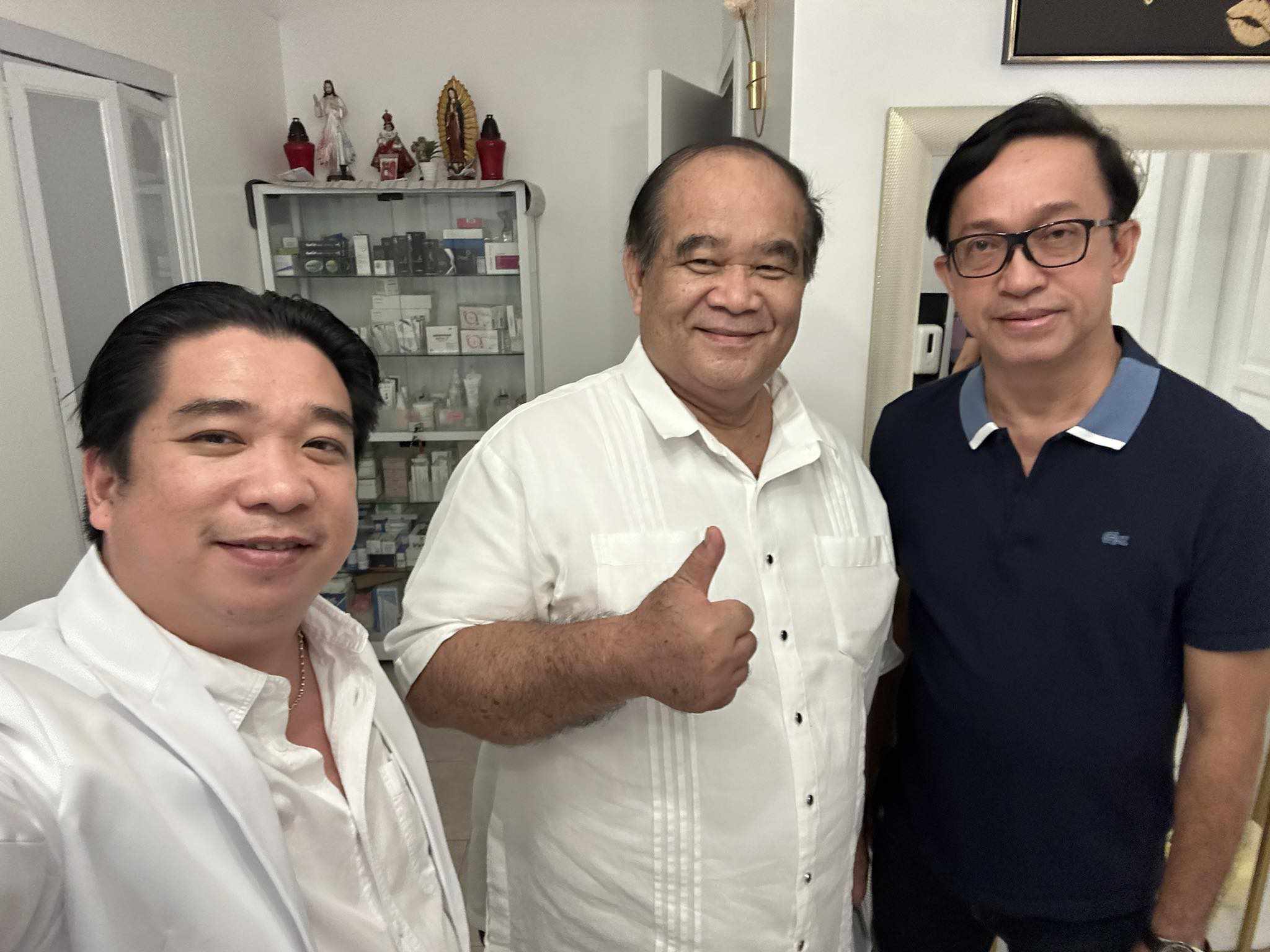 (L-R) Dr. Toom Vatanagul, Dr. Wyben Briones and Dr. Jesselito Simporios
Located on the 10th floor of the Our Mother of Perpetual Succour Specialty Center, Beauty&Brains Skin, Aesthetic, Neurology, and Medical Clinic operates from 8:00 AM to 6:00 PM, Monday to Sunday. To schedule an appointment, please contact 09235265815, 09232535604, or (032) 40263181.