Soldiers of the 302nd Infantry Brigade (IB) of the Philippine Army (PA) donated around 18,000 ccs of blood to the Philippine Red Cross during a blood-letting activity held recently inside their headquarters in Camp Leon Kilat, Tanjay City.
302nd IB Commander Col. Baluyan said the blood-letting activity was conducted on June 11 in cooperation with the City Health Office of Tanjay in time for the observance of the country's 122nd year of Independence.
"It is one of the highlights on how we observe the 122nd Philippine Independence. Usually, we do flag-raising ceremony and read the message of the chief of staff and the commander of the 3rd Infantry Division but because of the Covid situation, we are barred from grouping our personnel," Baluyan said.
"This is part of our program or thrust. Gusto natin dumugtong sa mga buhay ng mga nangangailangan as part of our commitment sa nation, sa mga tao (We want to contribute to prolonging the life of those in need of blood. This is part of our commitment to the nation and to our countrymen)," he added.
Around 38 individuals composed of PA soldiers, Reserve Officers' Training Corps (ROTC) cadets, volunteers, and Citizen Armed Force Geographical Unit (CAFGU) auxiliary members passed the blood screening process and donated blood.
Meanwhile, on June 12, Baluyan joined Provincial Covid-19 Task Force Exective Director Adrian Sedillo and Assistant Provincial Health Officer Dr. Liland Estacion in discharing 151 pescadores or fishermen who were quarantined for 21 days in a government facility since their arrival in Negros Oriental last month.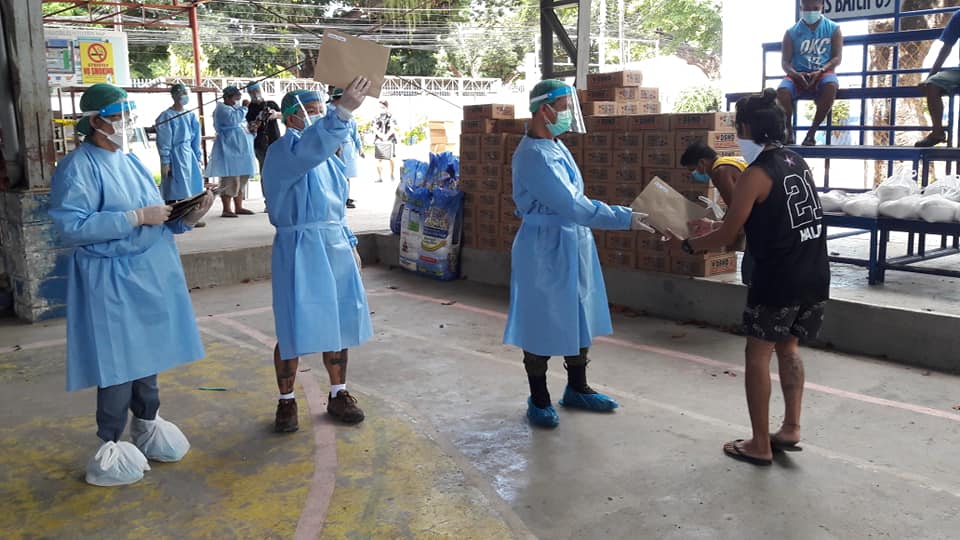 These fishermen were considered as Locally Stranded Individuals (LSIs) and were placed in quarantine as part of the local health protocols.
They were supposed to stay in the quarantine facility for 14 days which is the standard quarantine period but were extended for further monitoring after 13 of them tested positive for Covid-19.
"Kayo ay malaya nang umuwi sa inyong kanya-kanyang tahanan (You are now free to go back to your respective homes)," said Baluyan.
He distributed certificates of quarantine completion to the 151 pescadores together with Estacion and Sedillo.
The commanding officer of the 302nd IB also reiterated to the fishermen that even though they are now discharged from quarantine, they should follow the health protocols of their respective local government units and avoid going out of their house frequently to minimize the possibility of contracting the deadly virus.
"Magtulong-tulongan lang tayo. Sundin natin ang mga protocols. Itoy ginagawa ng gobyerno para maproteksyunan kayo, maproteksyunan ang pamilya niyo, maproteksyunan ang buong komunidad at maproteksyunan ang Negros Oriental (Let's cooperate. Follow the protocols. The government is doing this to protect you, your families, the community and the entire province of Negros Oriental)," Baluyan said. (ral/PIA7-Negros Oriental)