The award-winning Marco Polo Plaza Cebu presents an exciting 2023 with culinary journeys for celebrations and milestones, starting with new offers this month of January.
AUSPICIOUS BEGINNINGS at Hai Shin Lou
Cebu's favorite Cantonese restaurant ushers the Year of the Water Rabbit, with three specially curated New Year set menus to celebrate with family and friends. For gift-giving, Hai Shin Lou offers Nian Gao, traditional glutinous rice cakes made from their own kitchens.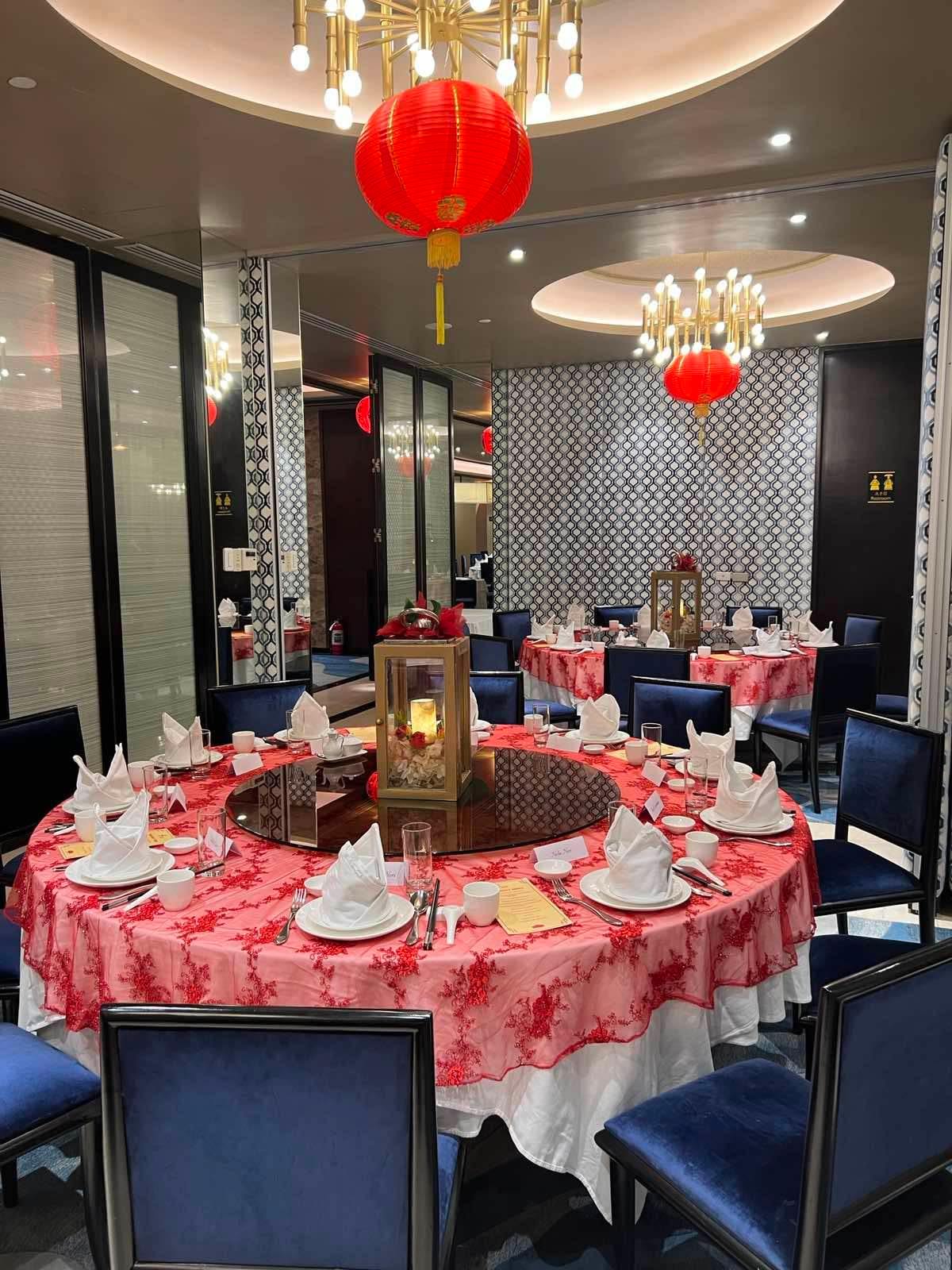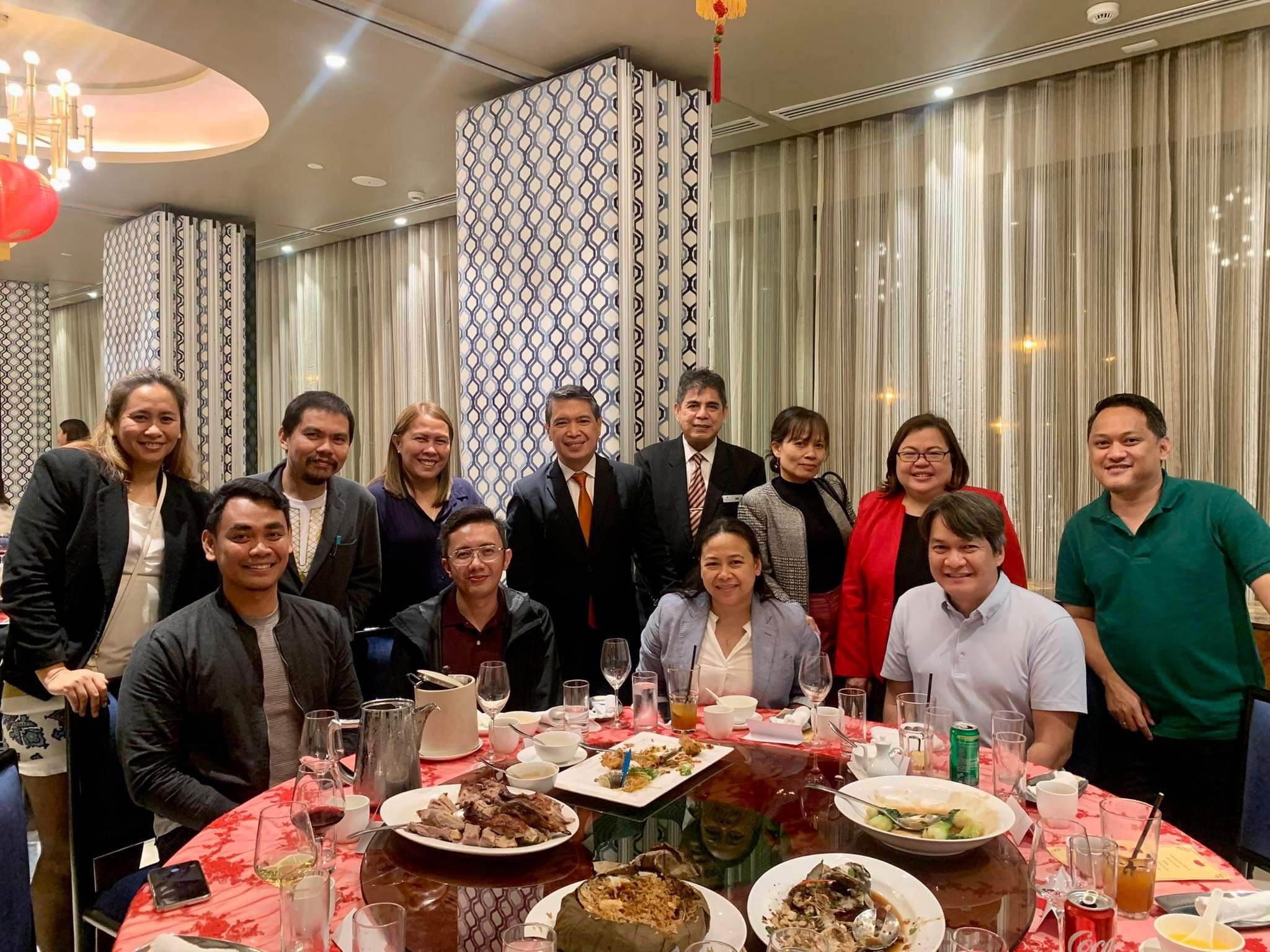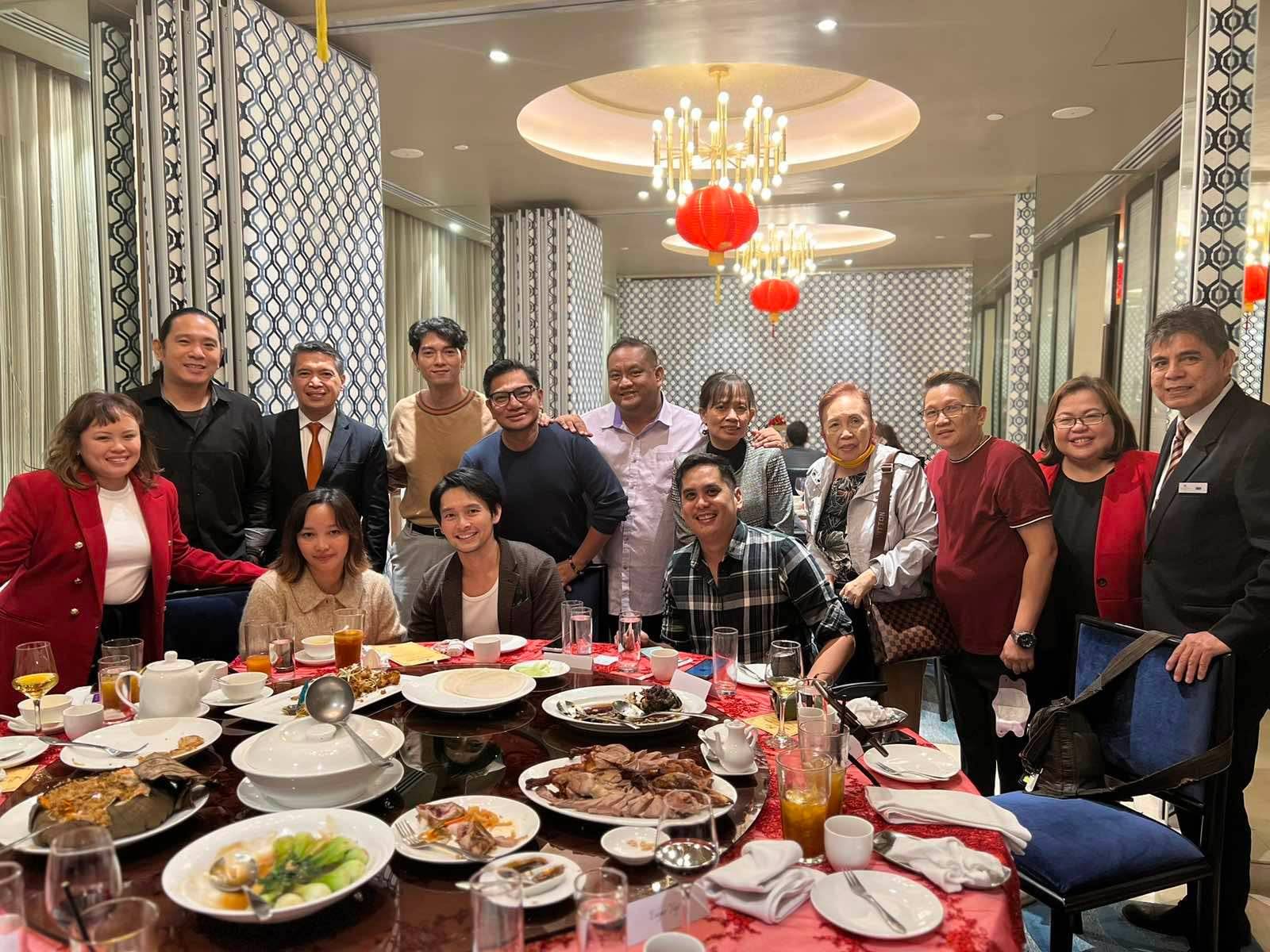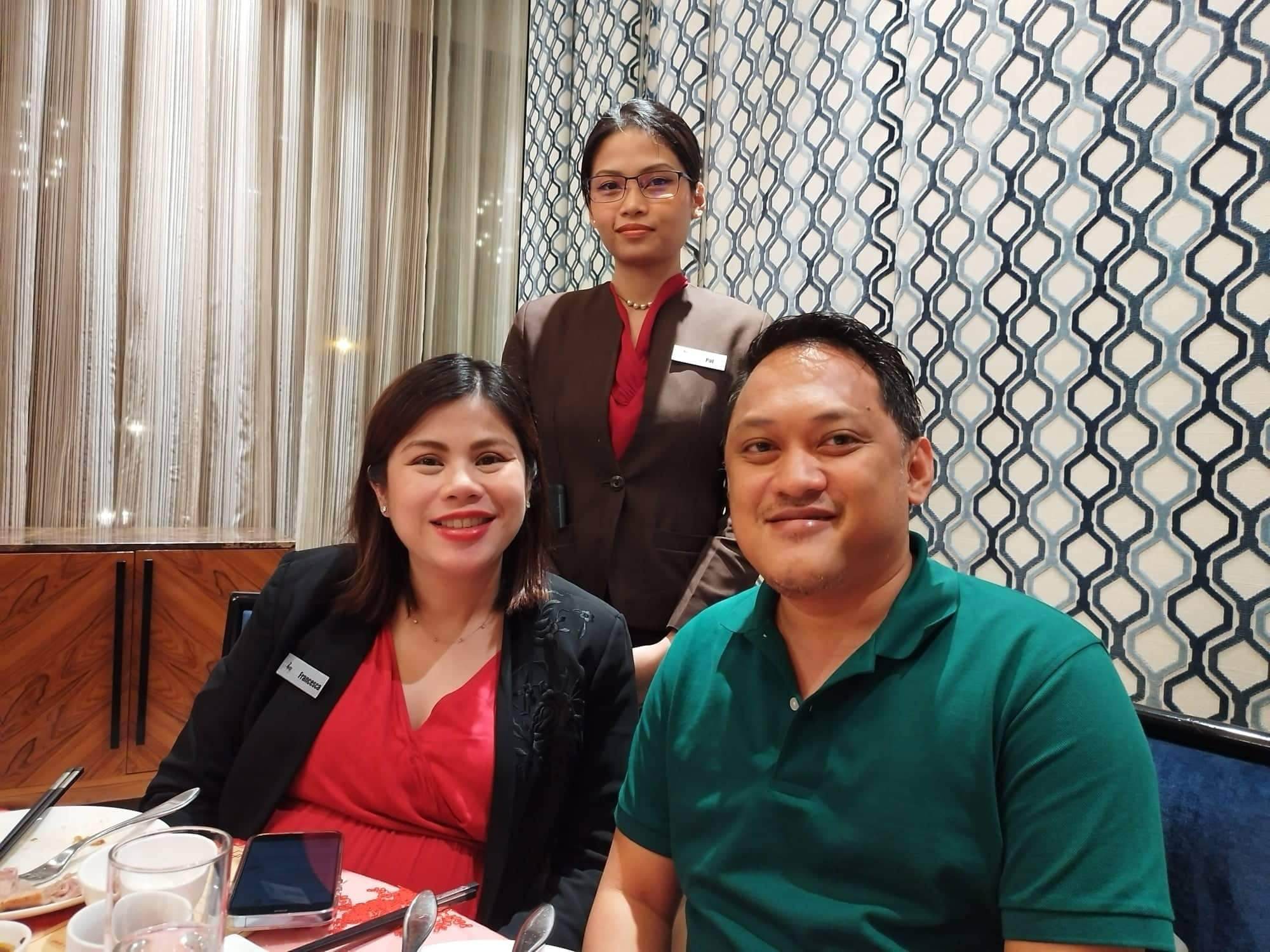 RMA News Founder & President Robby Alugar (seated right) with Ms. Francesca Zosa-Yee, Marco Polo Plaza Cebu Communications & Marketing Manager and Ms. Pat Mante (center)
SUGBUSOG at Café Marco
A tribute to Cebu's well-preserved culinary tradition, Sugbusog features top dishes as humba, balbacua, bam-I and street food fare as the highlights of Café Marco's lunch and dinner buffets. This once-a-year culinary journey is from 15 to 21 January, and priced at PHP 1,500 for lunch and PHP 1,800 for dinner.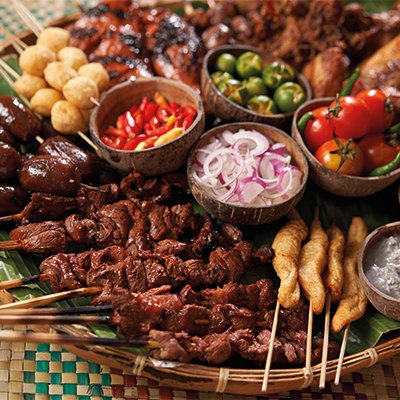 MERIEDA CENA at the Lobby Lounge
Guests walk down memory lane, sipping sikwate with Cebu's sweet and savory delicacies. This mid-afternoon merienda features nostalgic treats as rosquillos, otap, lumpia, bibingka, halo-halo and more. Served daily from 12 to 31 January, 2:30 pm to 5:30 pm for just PHP 450 per person.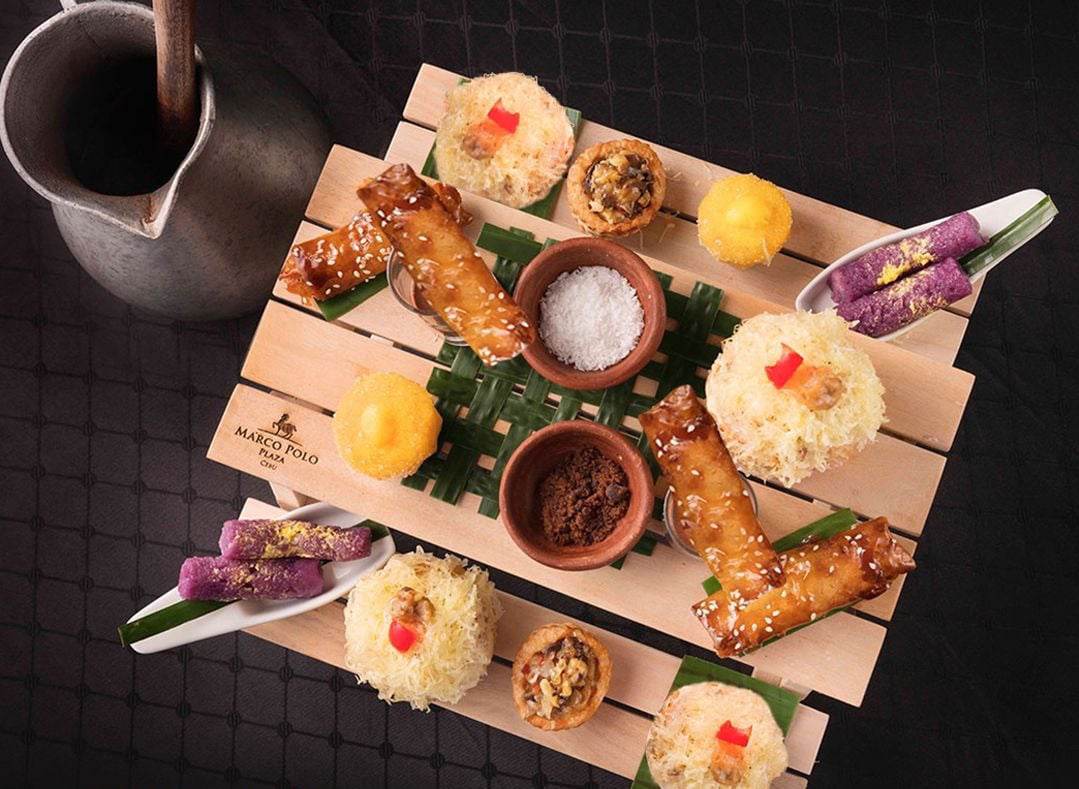 SIZZLING HOT ASIA at the El Viento
Sizzling plates takes center stage at El Viento, with the sights, aromas and flavors of top sizzlers from Asian countries on offer. Selections include India's butter chicken, Filipino sisig, Korean bulgogi, Thai dried seafood tom yum, Malaysian goat trotters and more. This unique offer is from January 12 to February 25, from 6:00 pm to 10:00 pm.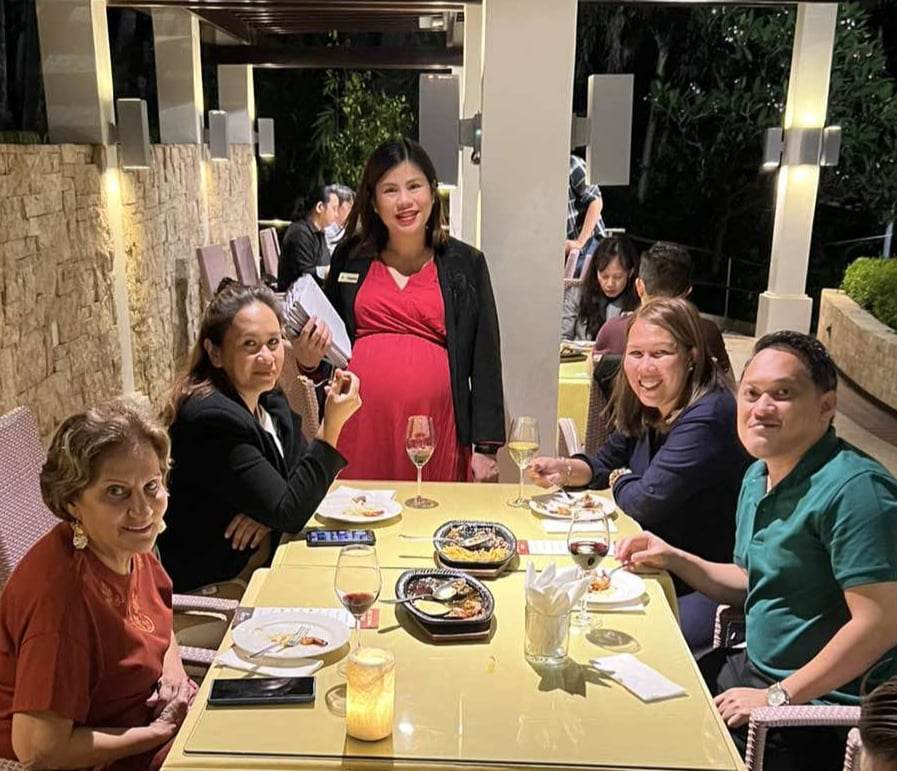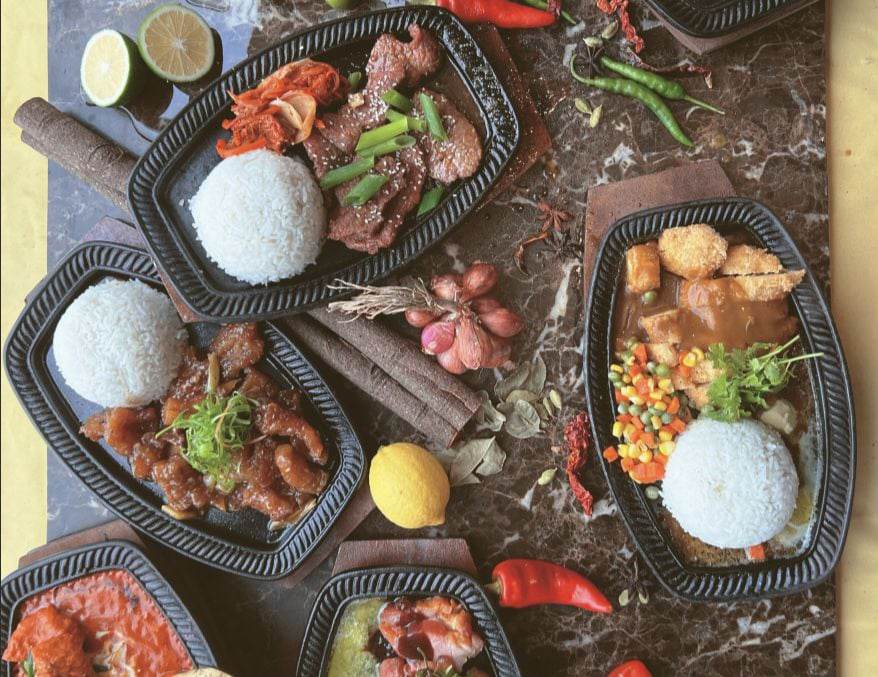 DECISION MADE EASY at the Blu Bar & Grill
Now open every night except Sundays, Blu features create your own three or 4-course menus with the top picks of this season. Three courses is P 1,475 and four courses is P 1,825 per person.
This rooftop dining experience also offers not one, but two happy hours: Just PHP 800 for a free flow of house wines and local beers in 2 hours, from 5:00 to 7:00 pm and 9:00 to 11:00 pm. Guests enjoy complimentary canapes, and sweeping views of Cebu City 1,000 feet above sea level.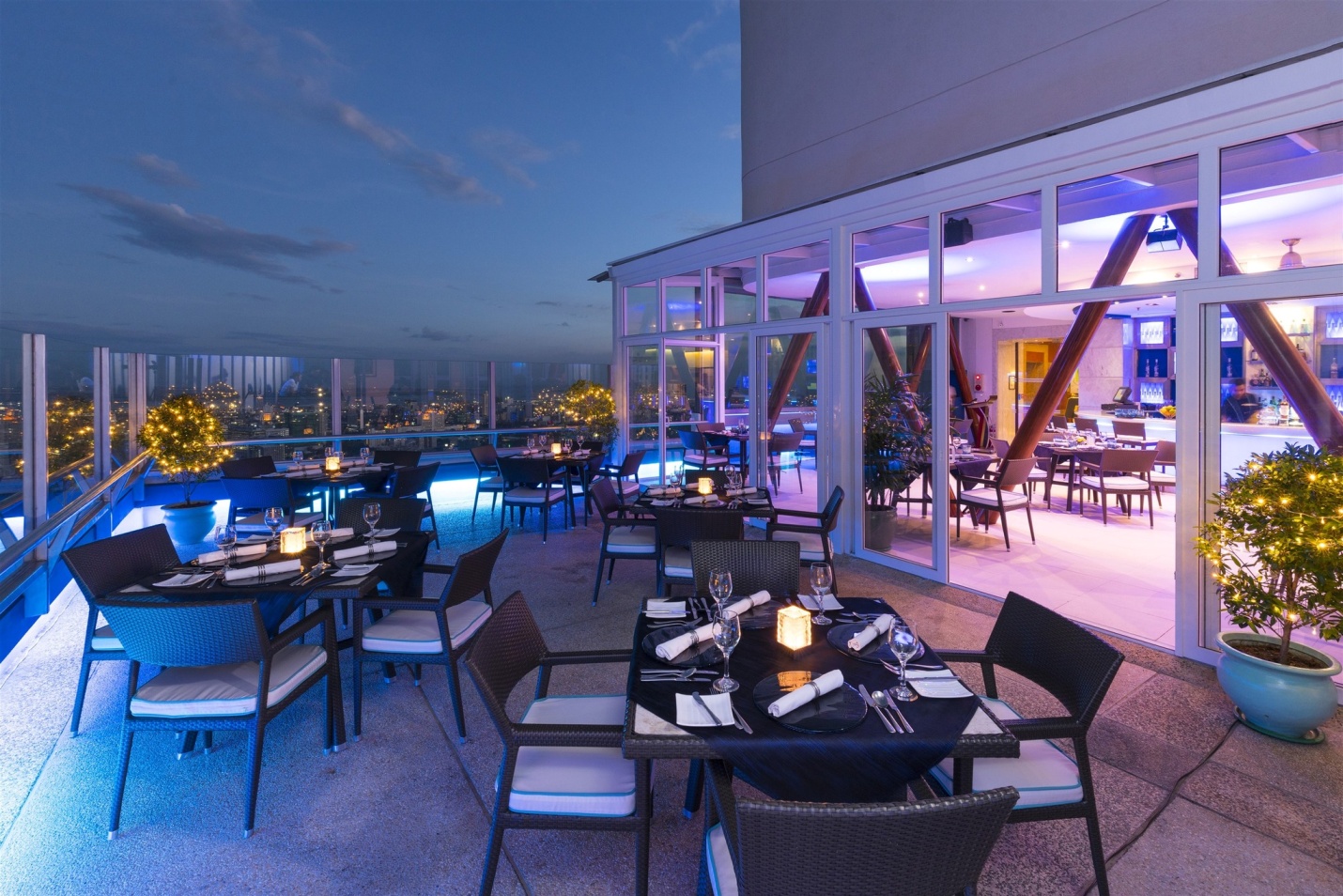 All prices mentioned already include tax and service charge. Reservations are confirmed via the hotel's Hospitality Desk: +63 919 083 6768 or email hospitality.ceb@marcopolohotels.com.
ONLINE STORE
The hotel's new Online Store offers a range of room and dining options for online shoppers. Highly recommended are popular takeaways as USDA roast beef with sides of vegetables and mashed potatoes. Hai Shin Lou's suckling pig and Peking duck, comes with noodles, rice and side dishes and are ideal for home dining or potluck parties.
(https://store-cebu.marcopolohotels.com/en/index/)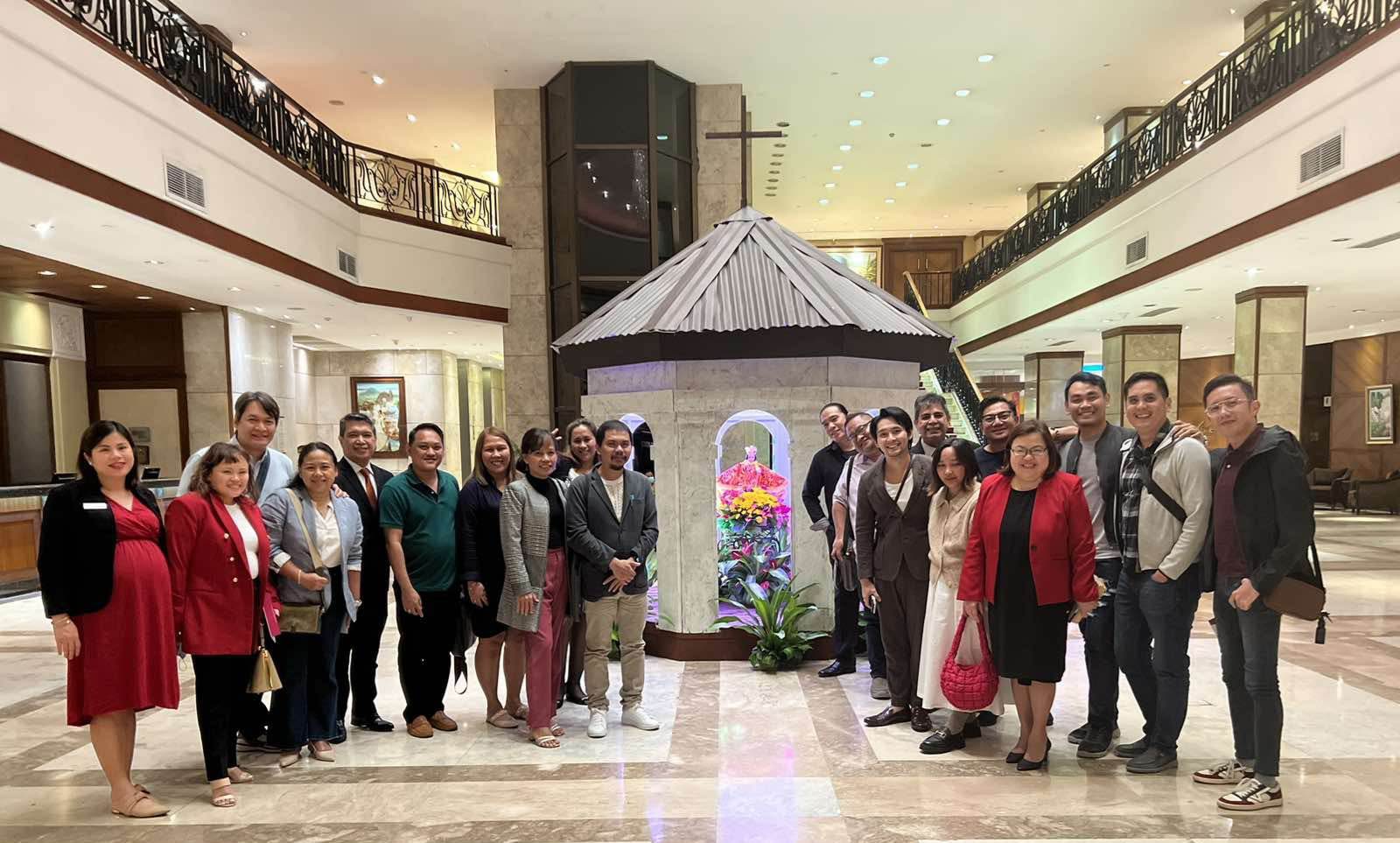 Marco Polo Plaza Cebu
Majestically situated 600 feet above sea level along the prestigious Nivel Hills district, the Marco Polo Plaza, is considered a landmark in Cebu City, Philippines. It's an urban resort and business hotel that offers a panoramic view of the city, the Mactan Channel and the neighboring islands, with land surrounded by 7.5 hectares of lush greenery. With 329 well-appointed rooms and suites, it is also home to 4 of the best restaurants in the city. The 24-storey hotel is 14 miles from the Mactan International Airport and 3 miles from the main business district and shopping malls. Marco Polo Plaza Cebu is a member of the Global Hotel Alliance (GHA), the world's largest alliance of independent hotel brands, bringing together more than 35 brands with over 570 hotels in 85 countries.
Further details on Marco Polo Plaza Cebu are available at marcopolohotels.com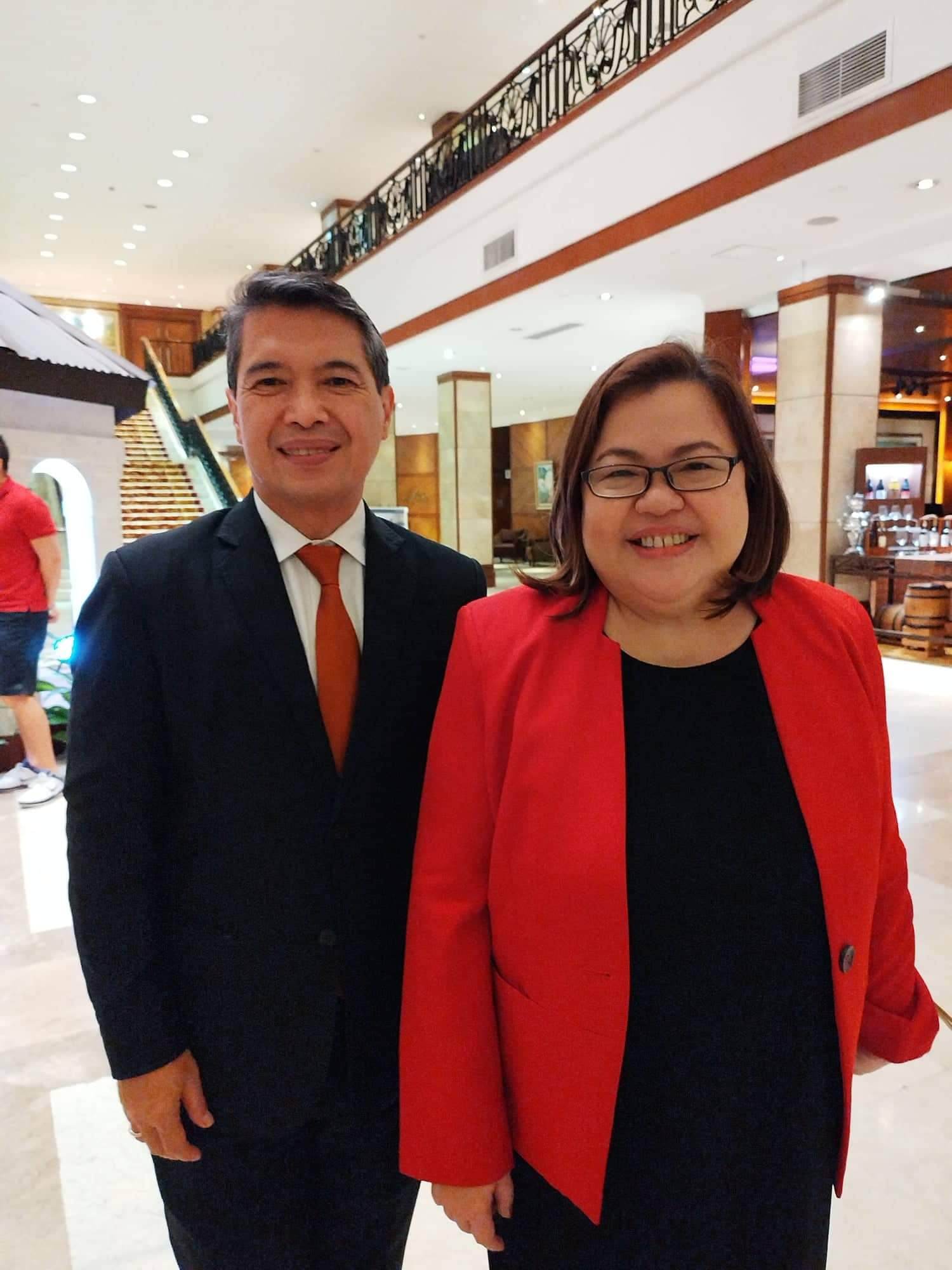 Marco Polo Plaza Cebu General Manager Mr. Roel Constantino and Ms. Lara Scarrow, Director of Sales and Marketing
About DISCOVERY Loyalty
A memorable trip demands more than a comfortable stay. DISCOVERY, an award-winning global loyalty programme, provides 17 million members recognition and perks across over 570 hotels, resorts and palaces in 85 countries. Elite members have the opportunity to immerse themselves in local culture through Local Experiences, distinctive activities that capture an authentic taste of each destination. For more information, visit discoveryloyalty.com