Leading real estate developer Duros Land Properties, Inc. officially launches its premier lot-only residential project, Lataban Estates, showcasing their commitment to exceed industry standards and offer innovative property concepts. Strategically situated on a ridge, Lataban Estates offers a commanding view of the surrounding greenery and picturesque hill formations at the upcoming city of Liloan in northern Cebu.
The ceremonial groundbreaking and launching of Duros Land's Lataban Estates on May 18, 2023 has unveiled the birth of a legacy – the strong foundation of a privileged lifestyle set to captivate the senses and redefine the landscape of premium living.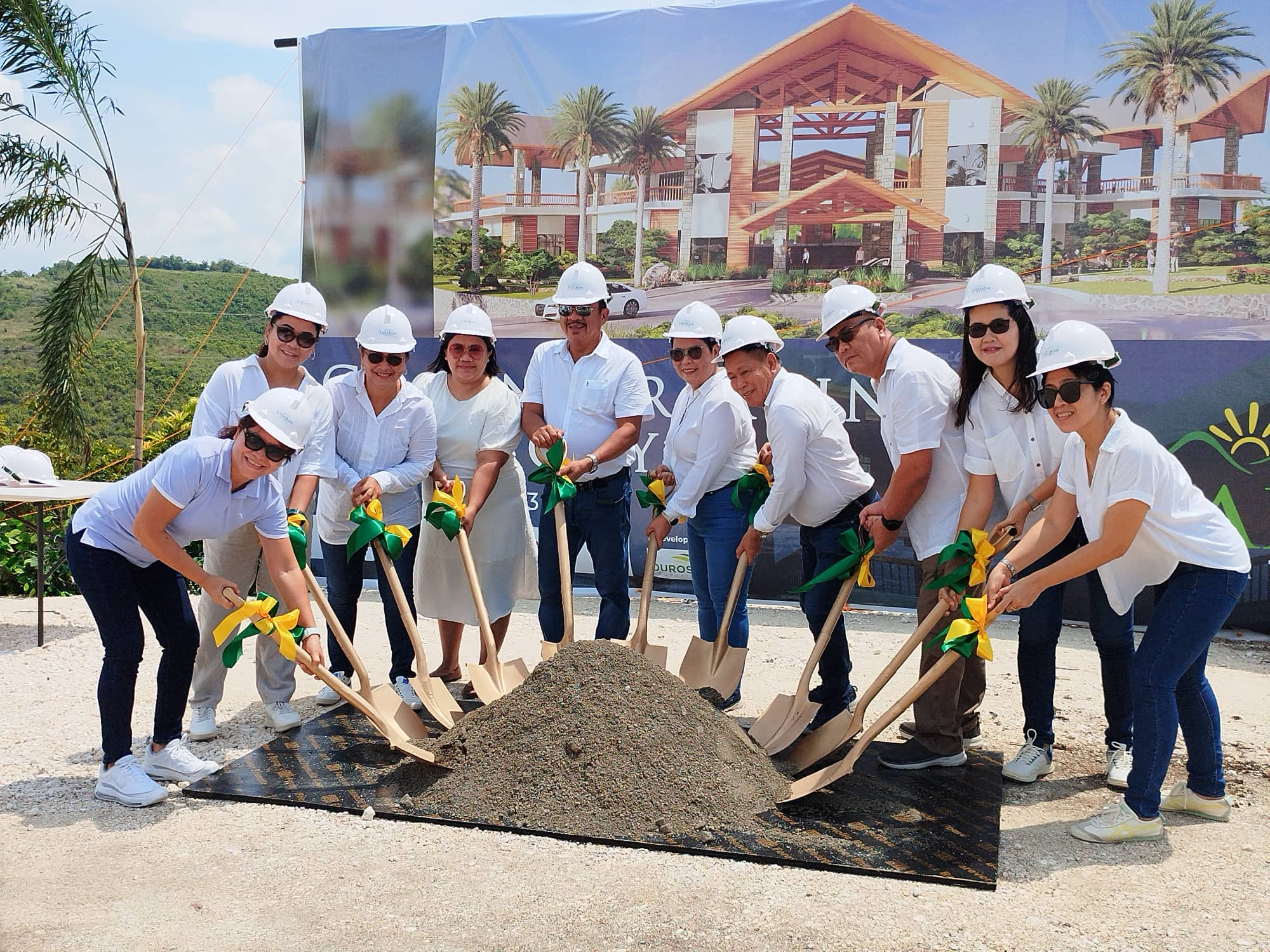 Setting a new standard of luxury
Lataban Estates is an expansive property development that spans over 80 hectares and is designed to offer premium living spaces. With its large area, the development is divided into several phases.
The first 28 hectares covers the Phase 1, which  will feature open spaces with lots of parks and playgrounds, and a third of the area or some 8 hectares will be allocated just for open spaces. Homeowners seeking privacy and a generous land area for cultivating their chosen lifestyle will enjoy the prime development's Active Zone and Serene Zone. The Active Zone encompasses the basketball court, kids playground, and infinity pools, while the Serene Zone awaits those who wish to relax, be quiet, and bask in the masterpiece of natural and sustainably designed scenery.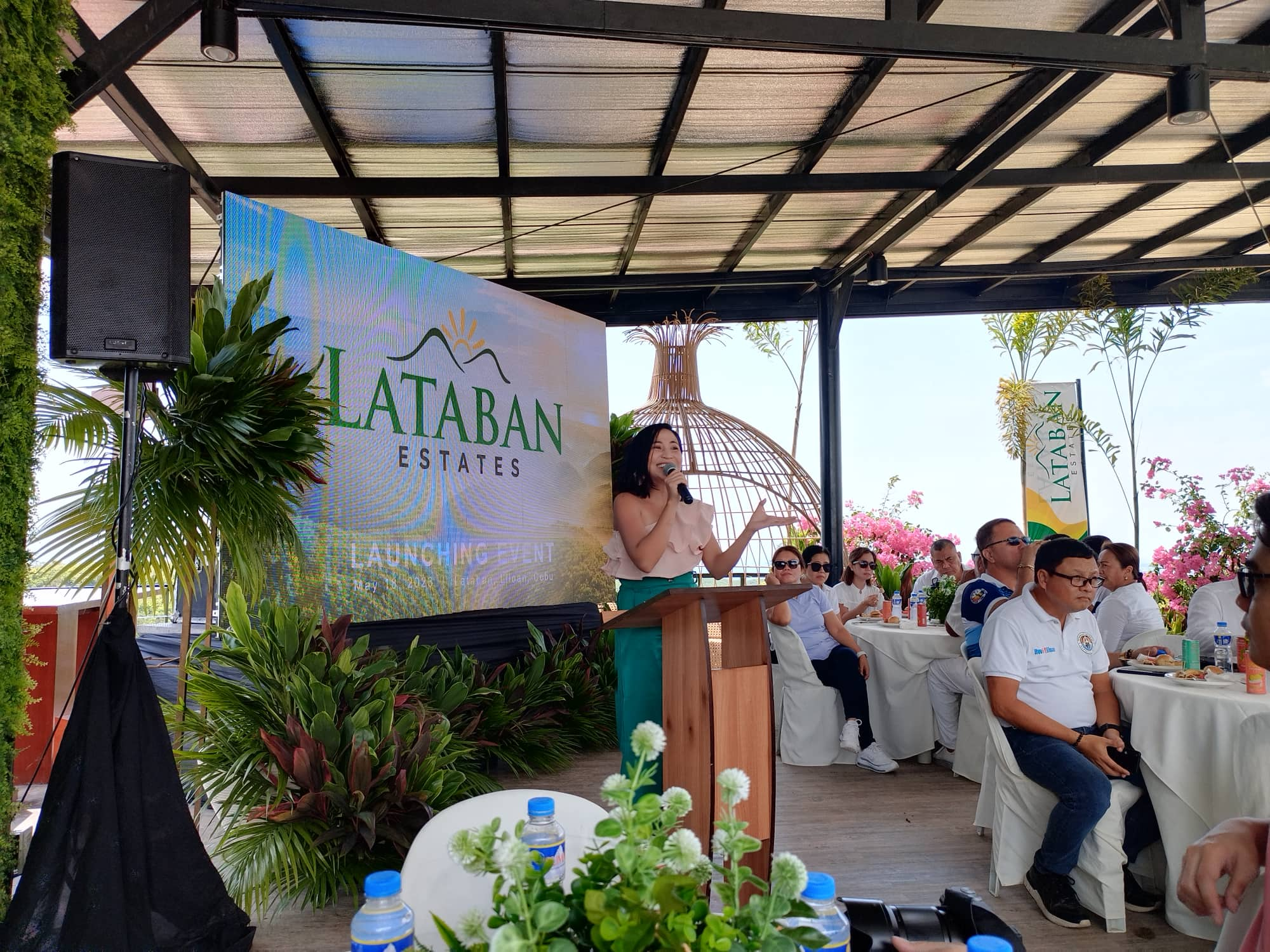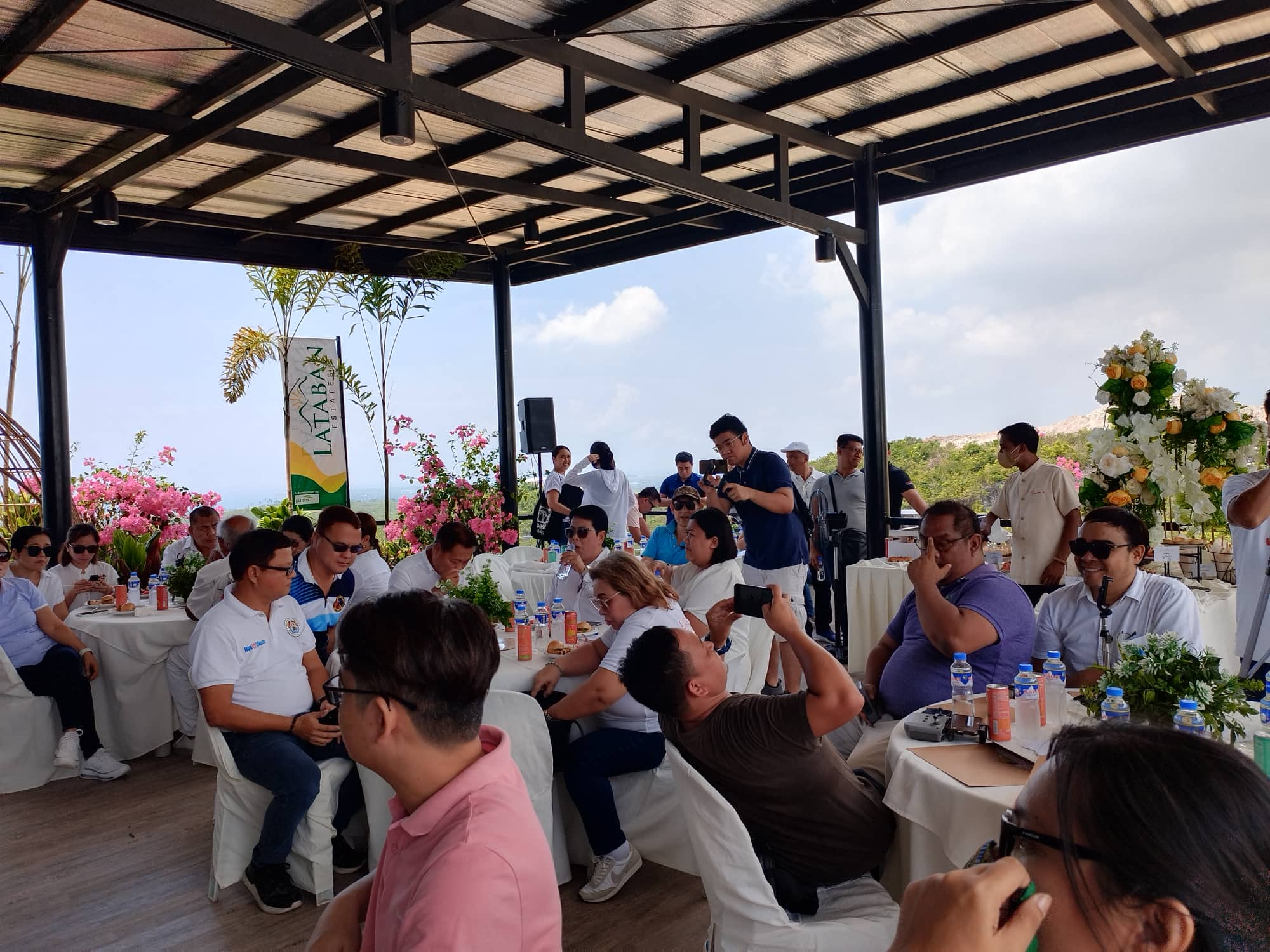 Lataban Estates will provide a stunning Sakura Boulevard, an Orchard Forest, a Prayer Pavilion and a Commercial Strip soon to rise before its very gates. Key property features include two entrance gates with guard houses, a 15-meter wide main road, a 10-meter wide secondary road, a pine tree-lined spine road, a jogging trail, a bike lane, and enchanting lagoons. Yet the greatest edge every resident will be entitled to is playing privilege at the world-class Liloan Golf, with guaranteed exclusive access to exceptional golfing experience.
Lataban Estates is meticulously crafted with the utmost attention to detail. Each lot has been carefully selected to offer breathtaking views, tranquility, and a sense of exclusivity – jumpstarting the privilege of every homeowner to build a home that reflects their unique personality, desires, and aspirations as they weave their story within pristine surroundings. Duros Land remains committed to preserve the natural landscape, integrate sustainable practices, and create a harmonious balance between modern luxury and environmental stewardship.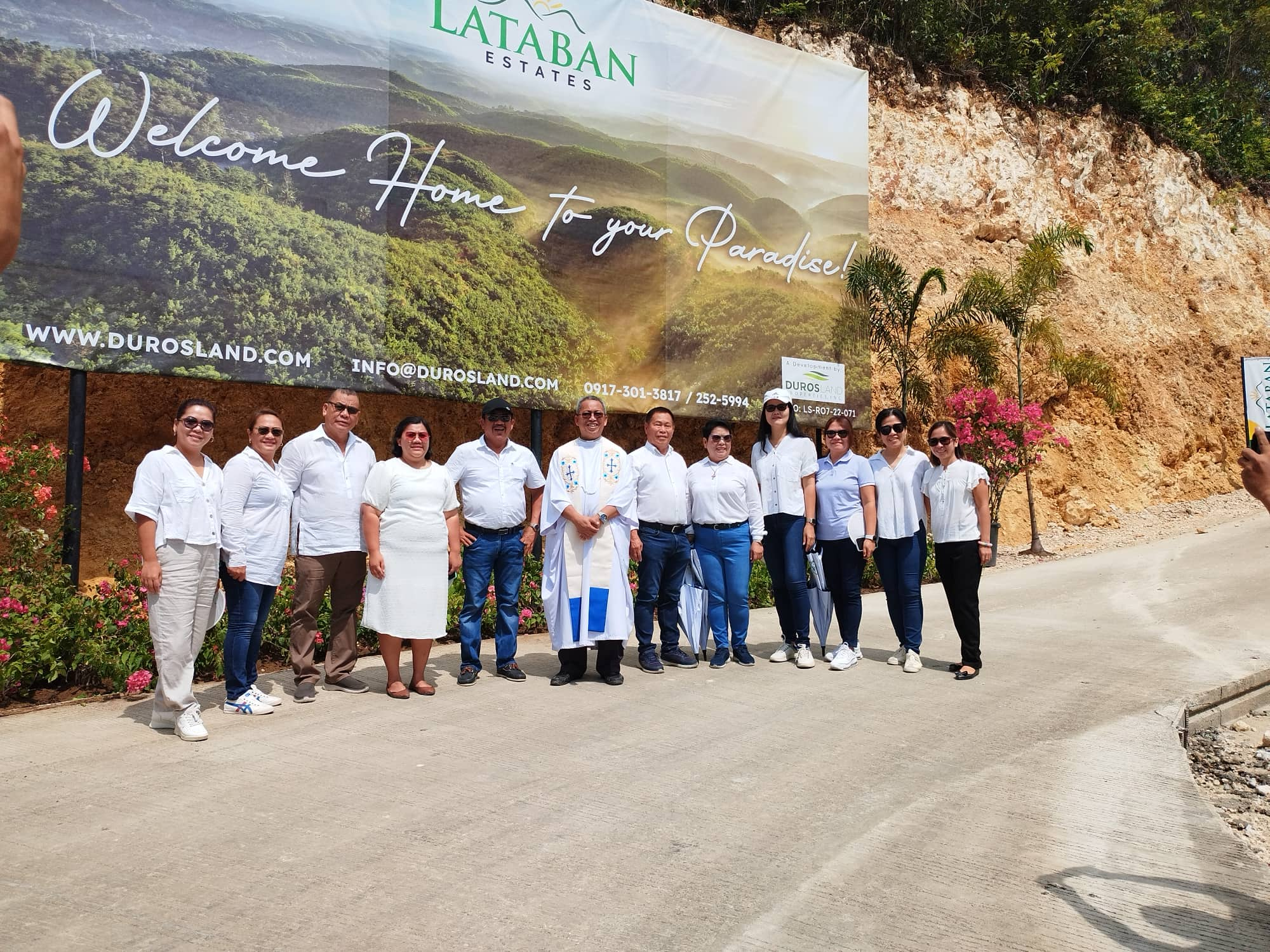 Your Sanctuary in Liloan
Liloan, Cebu is a thriving town that offers a refreshing alternative to city life. Its accessibility to major transportation hubs and attractions, including the Mactan-Cebu International Airport, Liloan Yacht Club, Liloan to Asturias Road, and Cebu Pier 88, make it an ideal investment opportunity.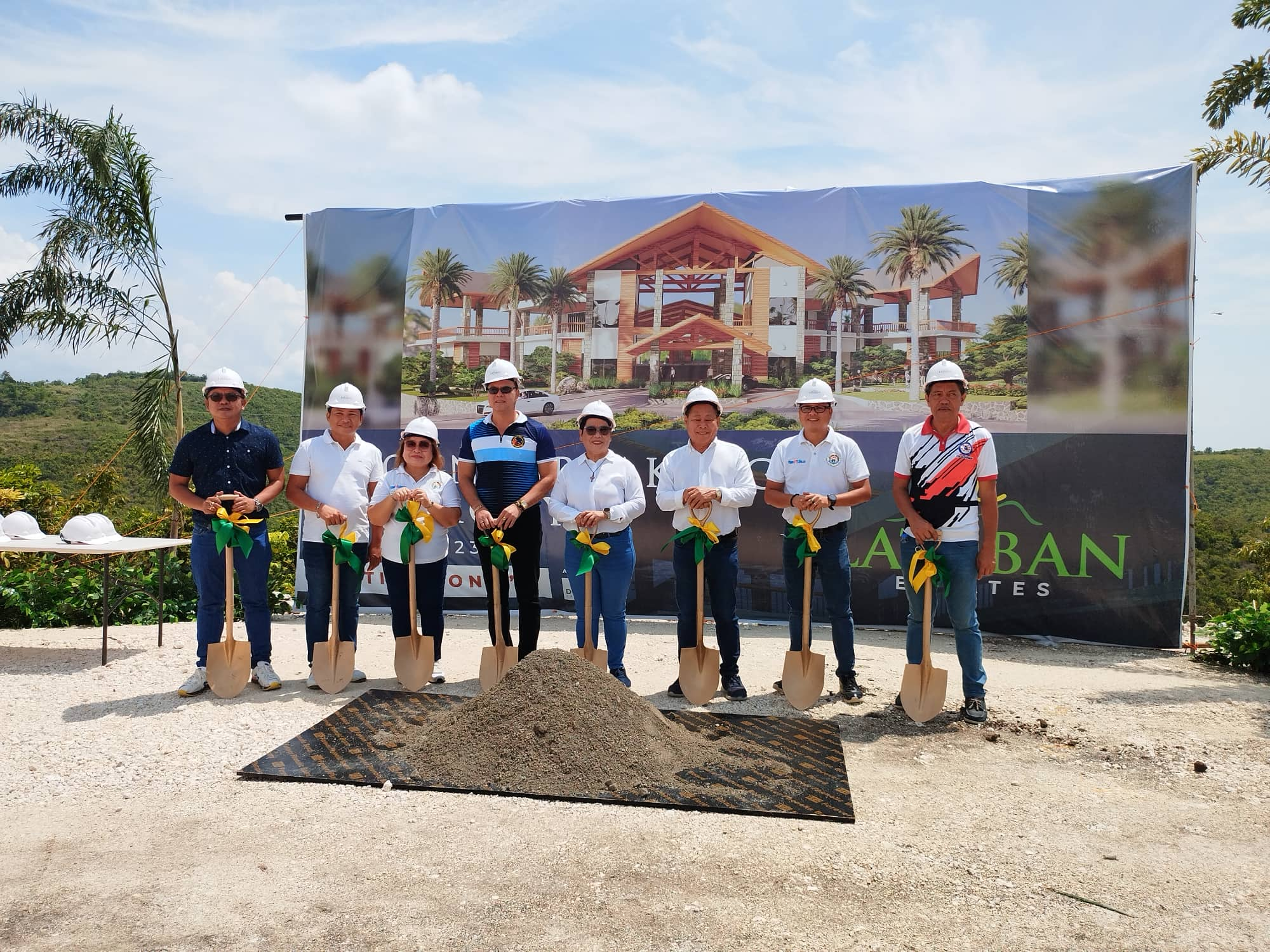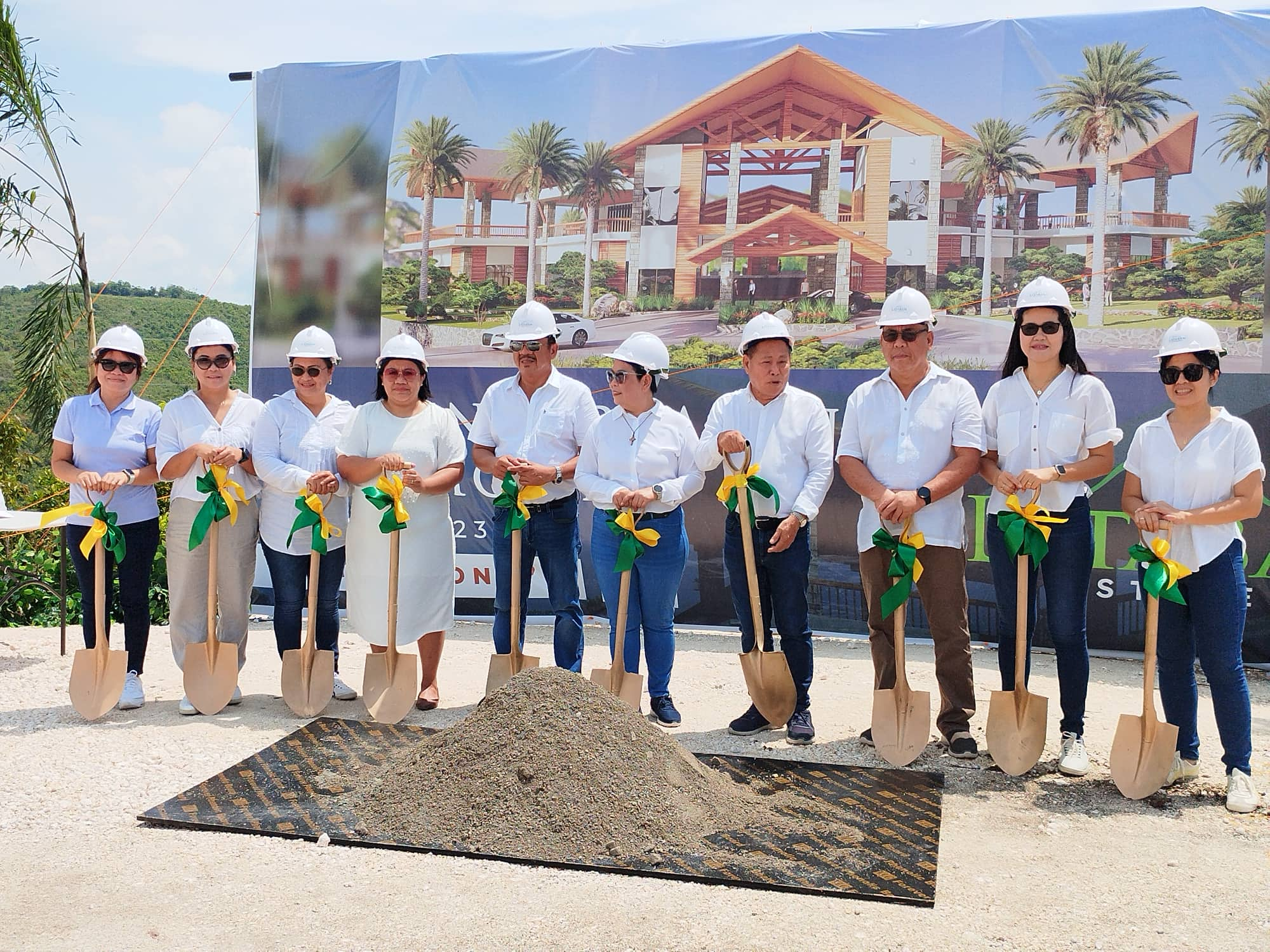 Duros Group of Companies Chairman, Rafaelito "Lito" Barino, shared in his Founder's Message how Lataban Estates started with a vision shaped by unique circumstances of the time.
"In the midst of the pandemic, when the world seemed to slow down, we witnessed a profound shift in perspective. City dwellers longing for space, serenity, and a connection with nature started seeking solace in the provinces. This transformative movement laid the groundwork for the development we proudly present to you today. This undertaking is a testament to our dedication in developing a haven that seamlessly blends the beauty of nature with the comforts of contemporary and privileged living," Chairman Barino said.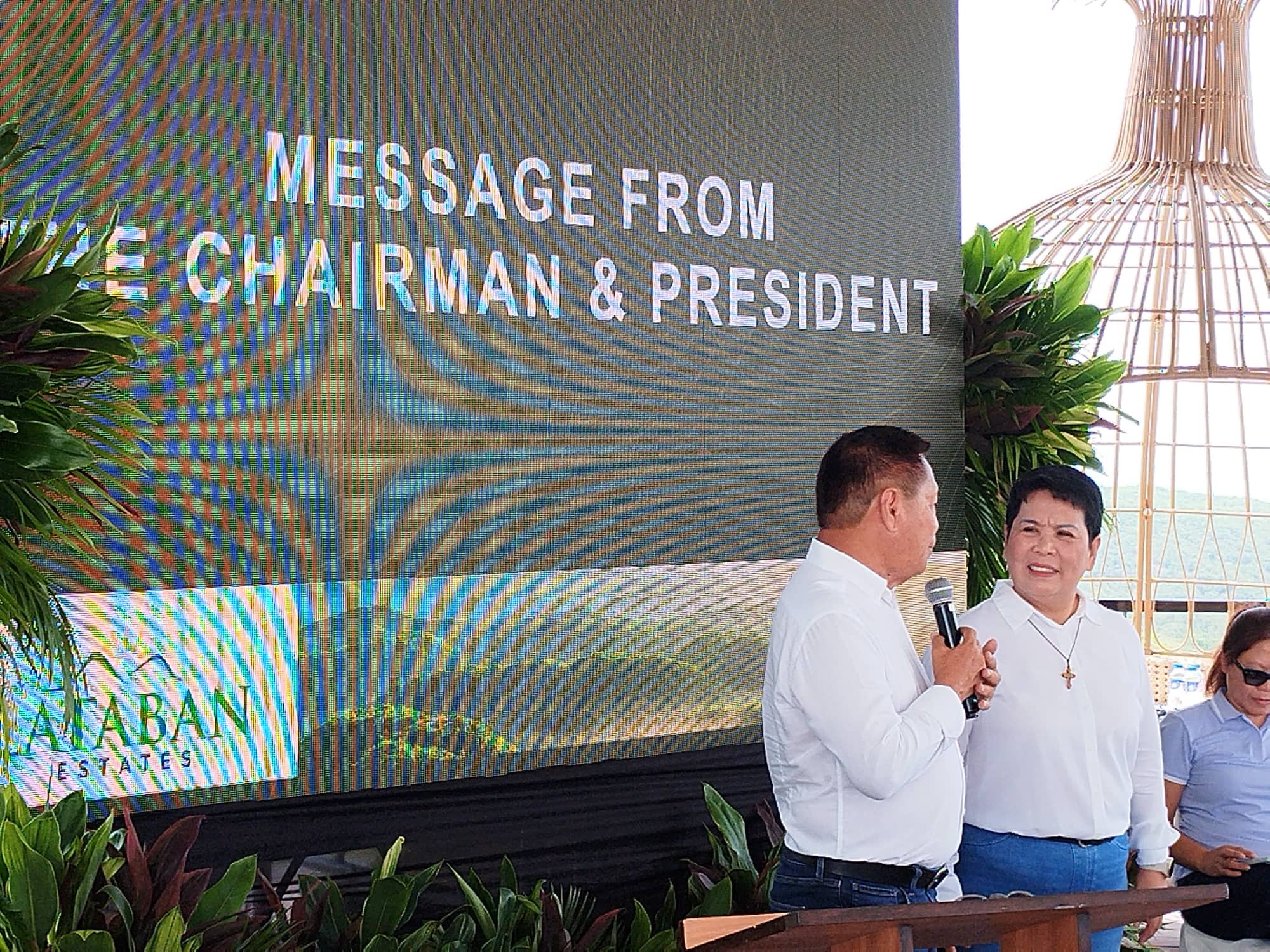 "We are truly happy to unveil Lataban Estates, a project born from the spirit of resilience, innovation, and the desire for a life that transcends boundaries."
With unwavering commitment, he and Duros Group President Fe Barino set out to design a sanctuary that would embrace this newfound desire for a different way of life.
Together, they embarked on a mission to craft the prestigious Lataban Estates.
"At Duros Land, we understand that a home is a place where families grow, where friendships blossom, and where memories are made. Our premium lot-only project is an embodiment of this vision," President Barino said, inviting prospective homeowners and investors to embrace the limitless possibilities awaiting them in Lataban Estates, and to create their own legacy of residential paradise.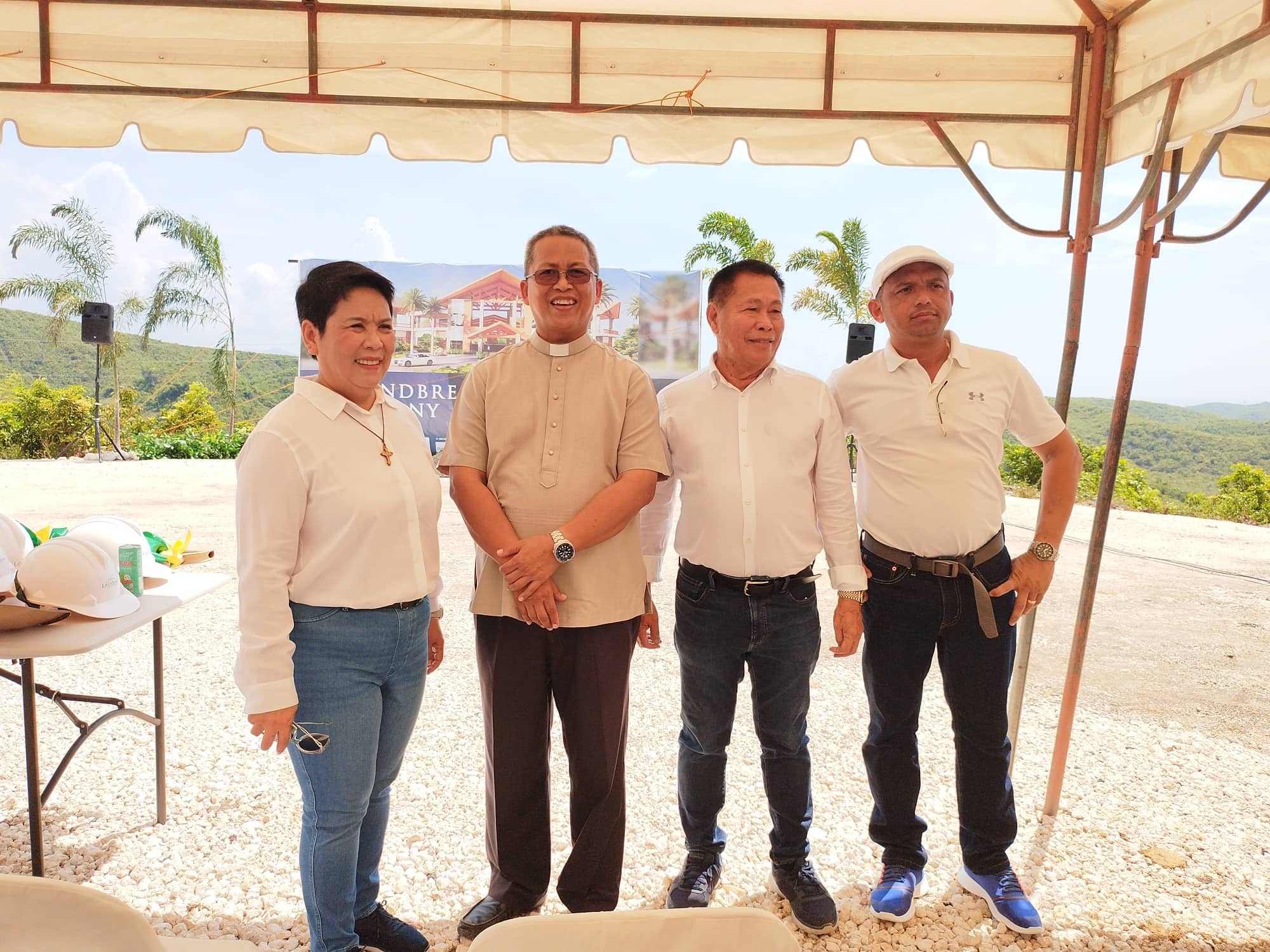 Explore Lataban Estates today and contact the sales team at 0917 301 3817 to schedule a visit, or simply to inquire about lot sizes, pricing, and availability.
About Duros Land Properties, Inc.:
Established in 2011, Duros Land Properties, Inc. has been dedicated to creating groundbreaking property solutions and shaping vibrant communites of the future. With a vision to provide an ideal place for families to live and thrive, the company's team of dedicated professionals has worked tirelessly to turn this vision into reality, delivering exceptional developments that surpass expectations.