IRENE SINO CRUZ
Duros Land Properties held the ceremonial groundbreaking and launching of Lataban Estates, a premium land development in the municipality of Liloan.
Lataban Estates offers a commanding view of the surrounding greenery and picturesque hill formations at the upcoming city of Liloan in northern Cebu.
The lot-only residential project, a high-end development on a property of over 80 hectares, is situated atop a ridge in Liloan municipality. It consists of prime real estate with a commanding view of the surrounding greenery and hill formations.
The features of the premium residential project include two entrance gates with a guard house, a 15-meter-wide main road, a 10-meter-wide secondary road, a spine road lined with pine trees, a jogging trail, a bike lane, and lagoons.
It has amenities such as a basketball court, a multi-function court, a children's playground, and infinity pools at the Active Zone as well as a prayer pavilion, a viewing deck, a koi pond, an orchard forest, and the Sakura Boulevard. The Serene Zone is for those who would like peace and quiet.
Lot owners at the prime residential project will also have lifetime privileges at the nearby world-class Liloan Golf Course.
The company is now undertaking the development of the first 28 hectares for Phase 1 of the project. Around 30 percent or around eight hectares of Phase 1 have been allocated for open spaces, including parks and playgrounds.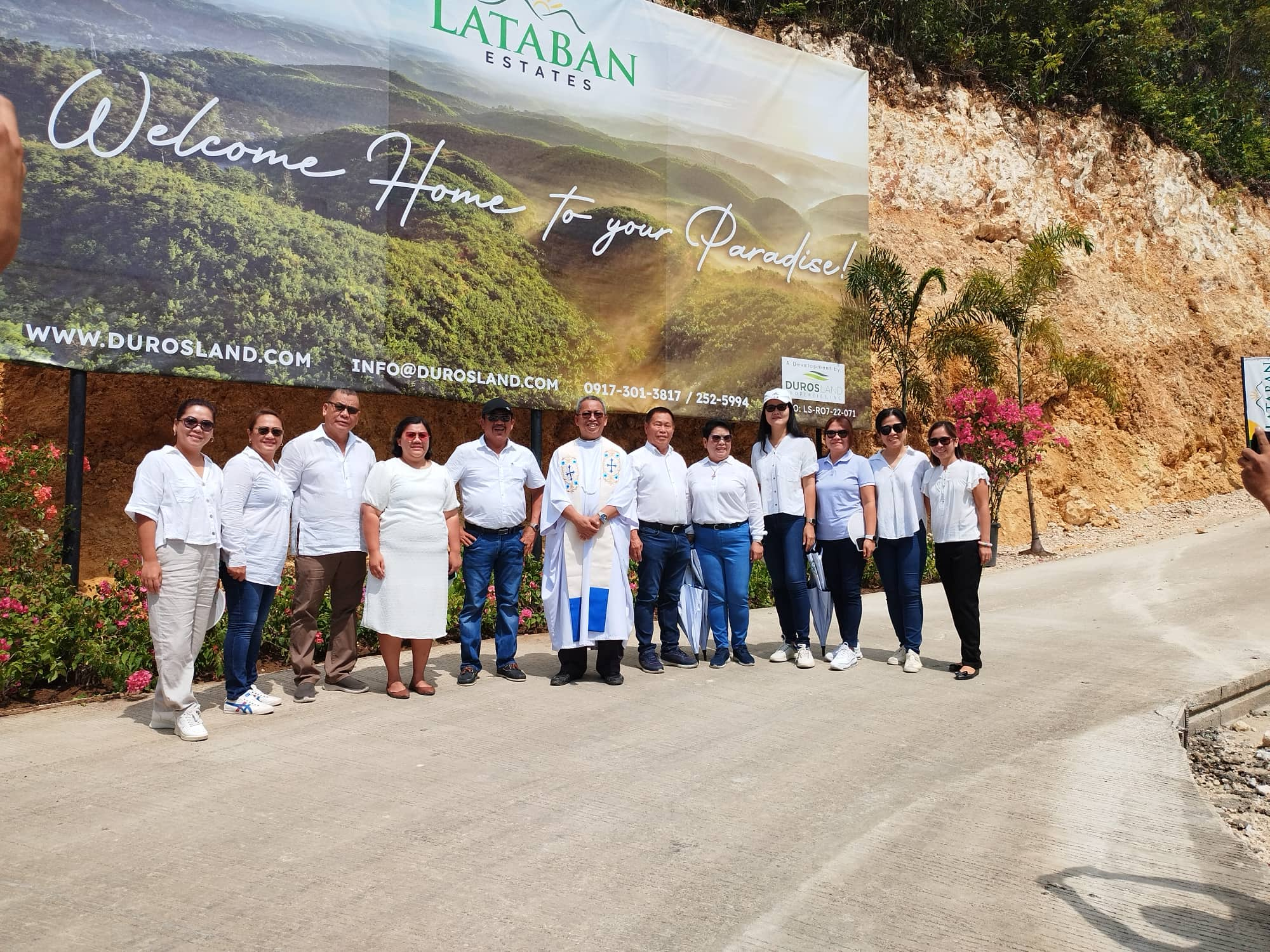 Phase 1 is composed of 400 lots, with sizes ranging from 350 to 800 sq. meters, Duros Land head of sales and marketing Allan Ballesteros told the media during the event held Thursday, May 18, 2023. Prices start at P17,000 per square meter depending on the view. The lots with the unhampered view of the sea are priced at P25,000 per sq. meter.
As of Thursday, Duros Land has sold 50 percent of the available lots in the first phase, Ballesteros said. Phase 1A is already sold out. Many of the buyers already own houses in Cebu purchase at least two lots probably for weekend homes, retirement homes, or investments. Initially, the company thought the market for Lataban Estates would be first-home buyers.
"When I checked, buyers already own homes in Maria Luisa Subdivision, a high-end subdivision in Cebu City, or at Royal Estates in the nearby town of Consolacion," he said. "There are multiple lot buyers/investors. There's one who bought 14 lots and another one who bought 18 lots."
Lot owners have to construct a house at Lataban with a minimum value of P5-million house value.
The Lataban Estates is the second lot-only development for Duros Land. The first one is the Golfers Village, which is located within the 100-hectare, 18-hole Liloan Golf and Leisure Estate.
Ballesteros noted that the buyers of Duros Land projects have experienced increase in land value.
Duros Land launched the Golfers Village in December 2021 at P11,000 per square meter. Lots at the said village now cost P40,000 per sq. meter. The Bay-ang Ridge house and lot project launched in December 2018 that was sold at P2.4 million per unit is now currently valued at P6.0 million.
According to Ballesteros, real estate value appreciates quickly in Liloan as it is expected to become a city.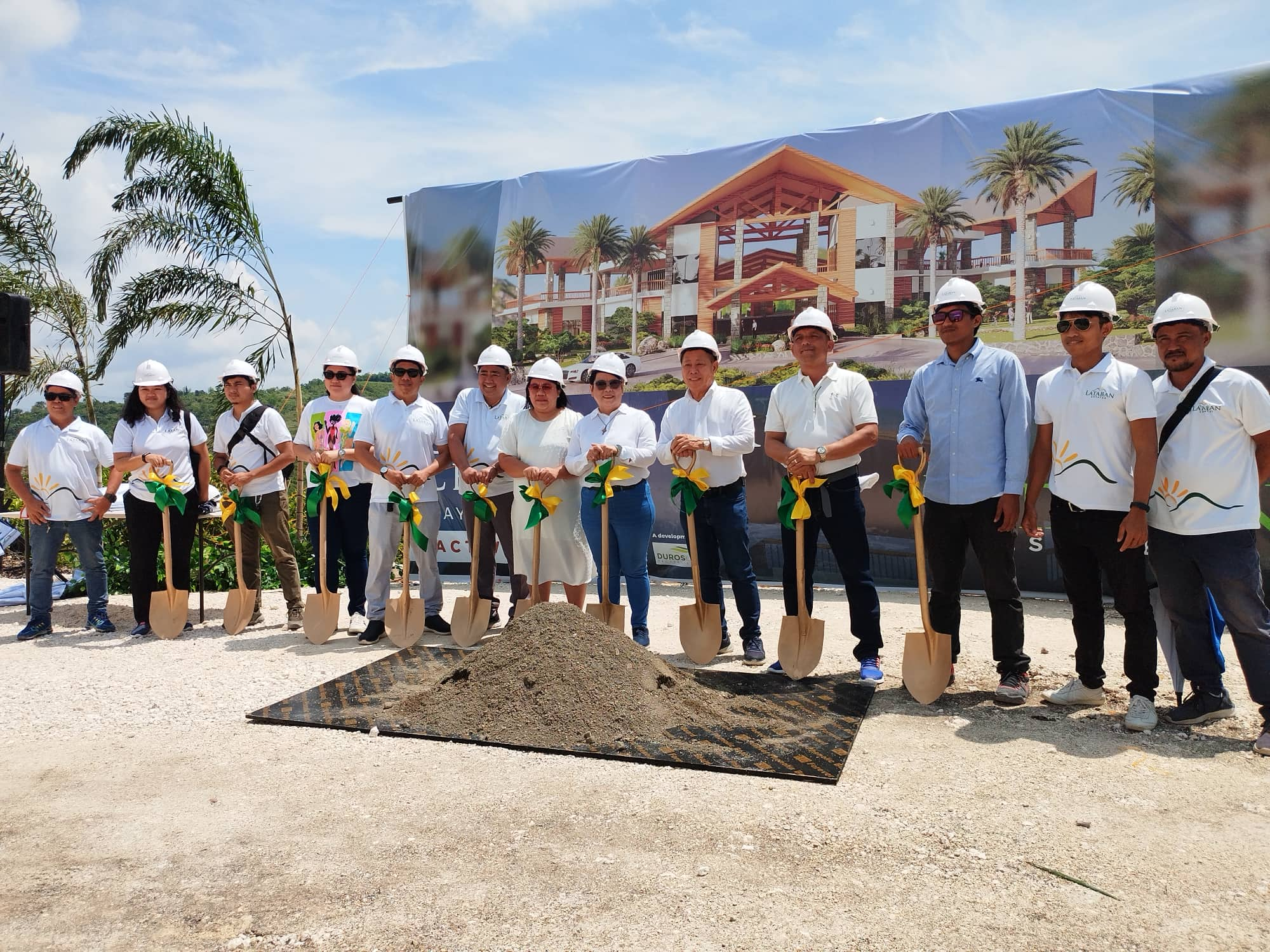 The company also plans to build a commercial structure to house retail firms.
Street lights will be solar-powered while homeowners will be encouraged to use solar power. Electric buses will serve on a loop from Lataban Estates to SM Consolacion. The bus service will serve both residents and non-residents, with the residents paying only half the fare.
The company also allocated areas for Globe Telecom and Smart Communications for cell towers.
The company will deliver the first phase by the end of 2024 or early 2025. Lot owners are required to build houses with at least P5.0-million value.
Duros Land chairman Rizalito Barino had envisioned the project before the pandemic but was fast-tracked when it occurred.
During the global crisis, the world seemed to slowed down and resulted in a profound shift in perspective, said Mr. Barino.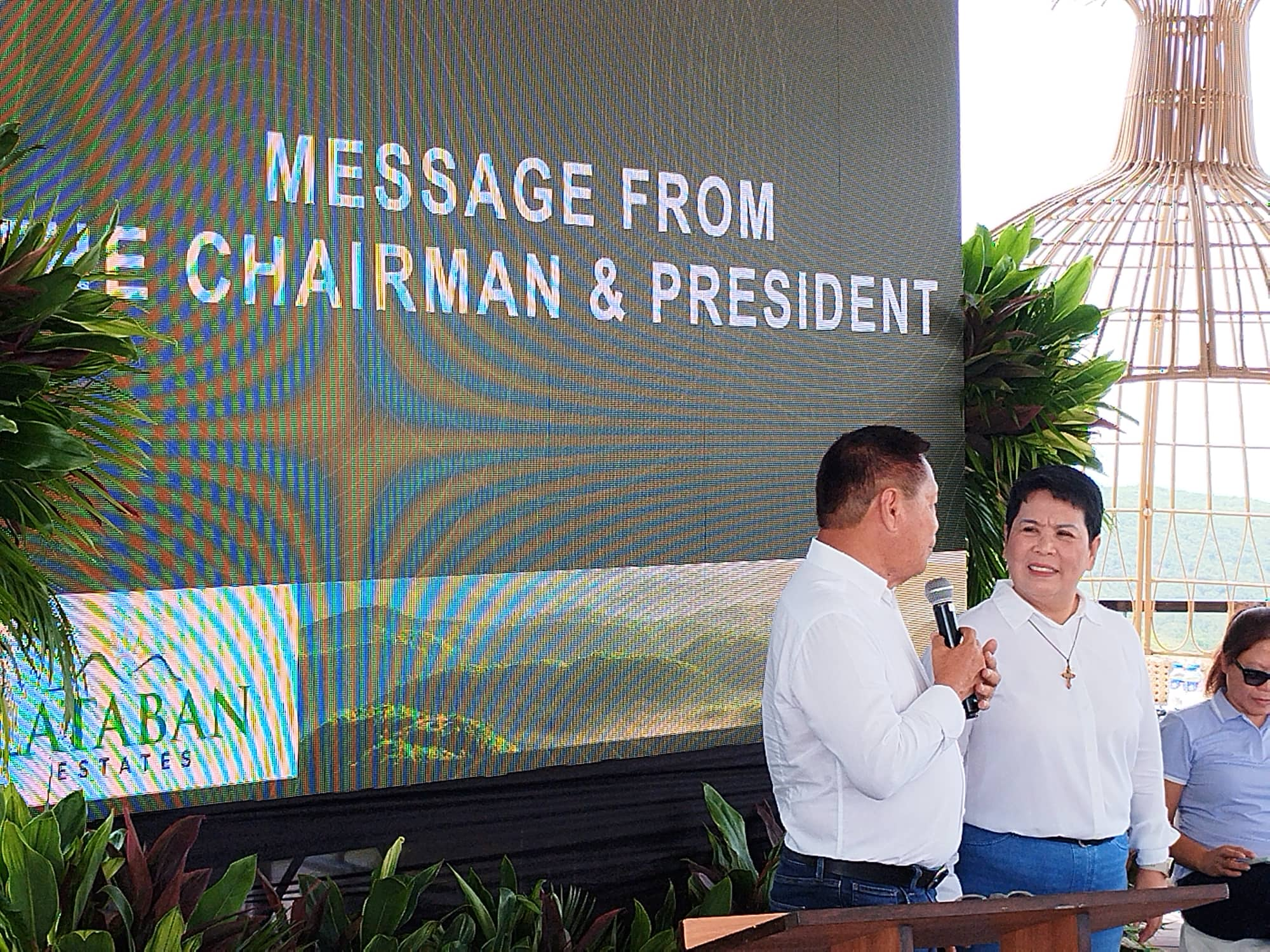 "City dwellers longing for space, serenity, and a connection with nature started seeking solace in the provinces. This transformative movement laid the groundwork for the development we proudly present to you today, the chairman said.
He added that this undertaking serves as a testament to their dedication in developing a haven that seamlessly blends the beauty of nature with the comforts of contemporary and privileged living.
"We are truly happy to unveil Lataban Estates, a project born from the spirit of resilience, innovation, and the desire for a life that transcends boundaries," Chairman Barino said
Lataban Estates showcases the developer's commitment to exceed industry standards and offer innovative property concepts.
Each lot has been carefully selected to offer breathtaking views, tranquility, and a sense of exclusivity.
Duros Land remains committed to preserve the natural landscape, integrate sustainable practices, and create a harmonious balance between modern luxury and environmental stewardship.
Established in 2011, Duros Land Properties, Inc. has been dedicated to creating groundbreaking property solutions and shaping vibrant communities of the future.