In today's rapidly evolving workplace, the dynamics between employers and employees are shifting more than ever before. Xeleqt, an AIOT-powered decentralized platform, is at the forefront of bridging the gap between productivity and professional growth objectives.
Xeleqt offers advanced technologies that make workplace engagements safe, productive, and equitable with office located at Francesca Dawn Bldg., 24 Orchid St., Capitol Site, Cebu City.
"We want to make work environments smart enough to help employers and employees mutually reach their goals and live better lives through shared productive pursuits" said Norman Curato, ECE CEO and Co-Founder.
Xeleqt-AI, a subsidiary of Spingine Corporation, has developed three major AI-enabled products: Xeleqt Agility, Mobility, and Visibility. These cutting-edge solutions help companies track the safety, productivity, and whereabouts of distributed teams in the field. By designing and developing proprietary software, hardware, and cloud services, Xeleqt aims to solve the most challenging issues related to workforce operations.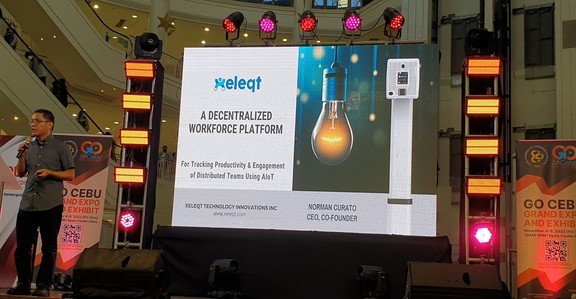 Xeleqt Agility revolutionizes HR management by automating tasks, streamlining administrative processes, and offering real-time access to earnings for employees. This not only enhances efficiency but also empowers employees with convenient and transparent access to their financial information.
Second, Xeleqt Visibility focuses on creating a healthy and safe working environment. Using AI-powered work environment monitoring, Xeleqt measures indoor air quality in real-time and estimates pathogenic loads. This proactive approach allows businesses to identify and address potential health risks promptly, ensuring the well-being of their workforce.
Lastly, Xeleqt Mobility provides AI-powered fleet management solutions. With real-time tracking of vehicles, detailed location and movement history, and various alerts, businesses gain full control over their fleets. This enables effective management, optimized logistics, and enhanced operational efficiency.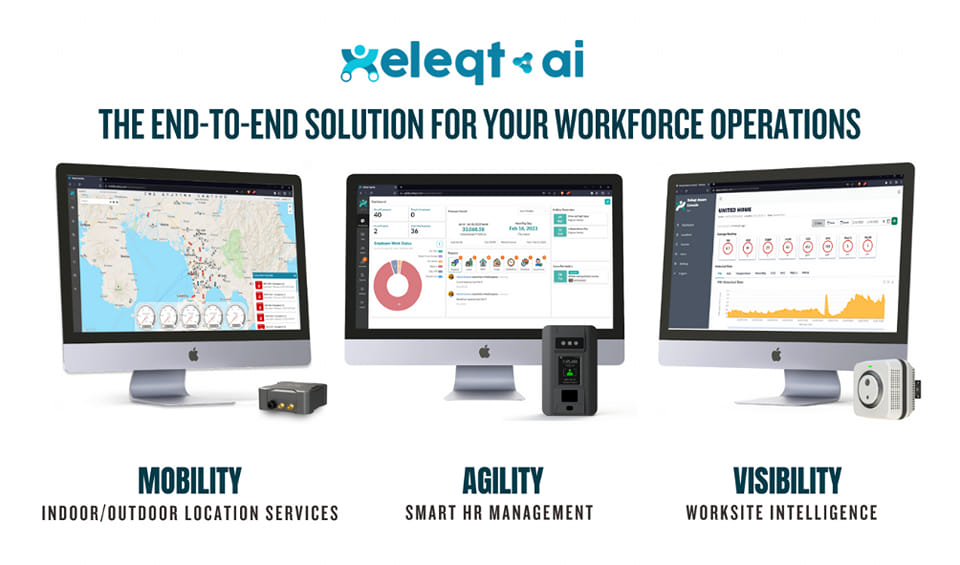 As the workplace continues to evolve, Xeleqt stands out as a leader in developing advanced technologies that foster safe, productive, and equitable work environments. By augmenting possibilities through AI-enabled solutions, Xeleqt is not only enhancing the company's brand experience but also increasing loyal customers who rely on their innovative products to navigate the complexities of modern workforce operations.
"Augmenting Possibilities" is more than just Xeleqt's tagline; it is the driving force behind their mission to transform workplaces across the globe.
Contact them today at 09177009361 / 09985905086 or email at sales@xeleqt.com.