The Cebu tourism sector, one of the most impacted by the COVID-19 pandemic, is charting its path towards recovery. The "Cebu ta Bai: A Summit on Tourism" served as a platform to discuss this journey, highlighting the need for resiliency and sustainability.
The summit, held last July 20-21, 2023 at the SM Seaside Sky Hall, was one of the highlights of the Cebu Business Months (CBM), an annual gathering and celebration of the Cebu business community organized by the Cebu Chamber of Commerce and Industry (CCCI).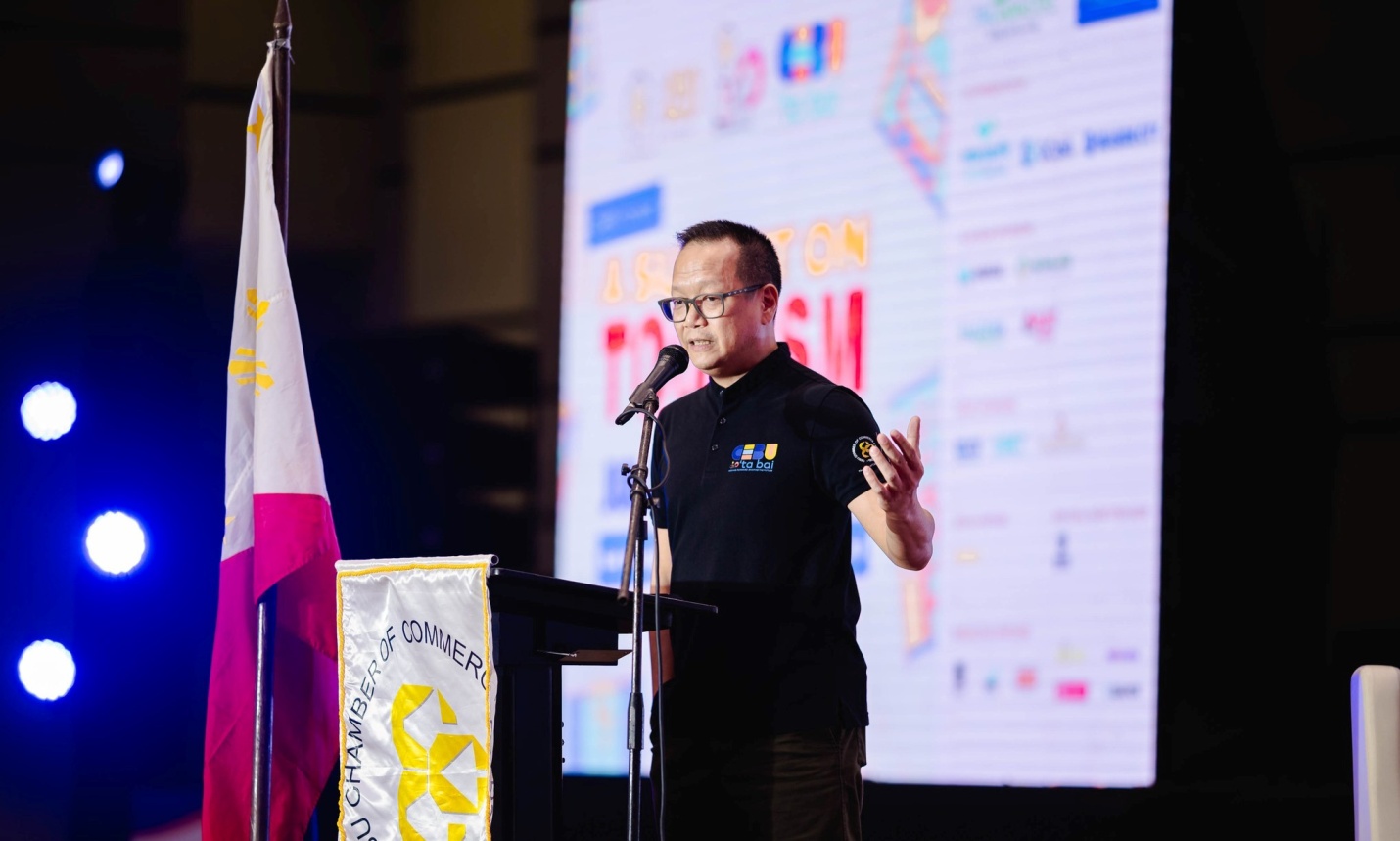 Day 1: Resiliency Highlights
While Cebu has a unique competitive advantage with its blend of urban and natural attractions, CBM 2023 Tourism chairperson Kate Anzani raised a crucial question, "How can we change people's behavior to be more efficient and less impactful on the community?"
By the end of 2023, it is projected that Cebu will welcome over 11 million tourists, marking an impressive 87% increase compared to the figures from 2019.
This is according to Athanacios Tinonis, chief executive officer for Aboitiz InfraCapital who oversees the Mactan-Cebu International Airport. This surge in tourist arrivals, he said, underscores the robust recovery and growth of Cebu's tourism industry.
Antonio Gabriel La Vina, the associate director for Climate Policy and International Relations for Manila Observatory, presented an enlightening discussion on the primary risks currently faced by the tourism industry such as climate change and overdevelopment. He also highlighted the importance of embracing nature-based solutions to confront these challenges effectively, such as preserving and restoring mangrove ecosystems that serve as powerful defenses against rising sea levels and natural disasters.
Tourism planning consultant Chen Reyes-Mencias offered some insightful commentary on the subject of destination management in tourism.She emphasized that a higher number of tourists doesn't necessarily equate to a better situation. Each visitor, she noted, leaves an imprint on the environment. This means that while tourism can bring economic benefits, it's essential to balance this with mindful practices to protect and sustain our natural surroundings. The impact of each tourist on the environment is a crucial factor that needs to be considered when shaping tourism policies and strategies.
Companies like the Ayala-led Ten Knots Group, represented by Mariglo Laririt, Director of Sustainability, led discussions on the importance of proper waste management and the role of businesses in promoting sustainable practices. Their commitment to environmental stewardship serves as an inspiration for other companies to follow suit and integrate sustainability into their operations.
Stories of resilience also served as a point of discussion during the tourism summit. One example is how Costales Nature Farm in Laguna pivoted from being an organic farm to becoming a source of agri-information when everyone was online during the COVID-19 lockdown. In addition, the Cocina Collective, a group of local tourism players in Cebu, used the pandemic as an opportunity to serve frontliners with over 40,000 meals prepared by local chefs.
The COVID-19 pandemic has also been a profound learning experience for the tourism industry, particularly in terms of leadership. Dr. "Bhobby" B. Nacorda, who is at the helm of Learning & Capability Development at RAFI Center of Leaders, stressed the importance of having leaders who not only command but also capacitate, empowering individuals to realize their full potential.
He also encouraged leaders in the tourism sector to actively involve the youth in their initiatives. This comes in light of recent findings that suggest 51% of the "Filipino youth" are inclined to take proactive measures on climate change issues. Additionally, 49% are likely to contribute towards disaster risk mitigation and response efforts. Nacorda believes that this youthful energy and commitment can be harnessed to ensure a sustainable future for the tourism industry.
The Cebu City government, represented by Atty. Joy Pesquera, highlighted the local government's initiative to support this influx of tourism activities through infrastructure such as the Cebu Bus Rapid Transit as well as investing in the development of the city's coastal sports tourism.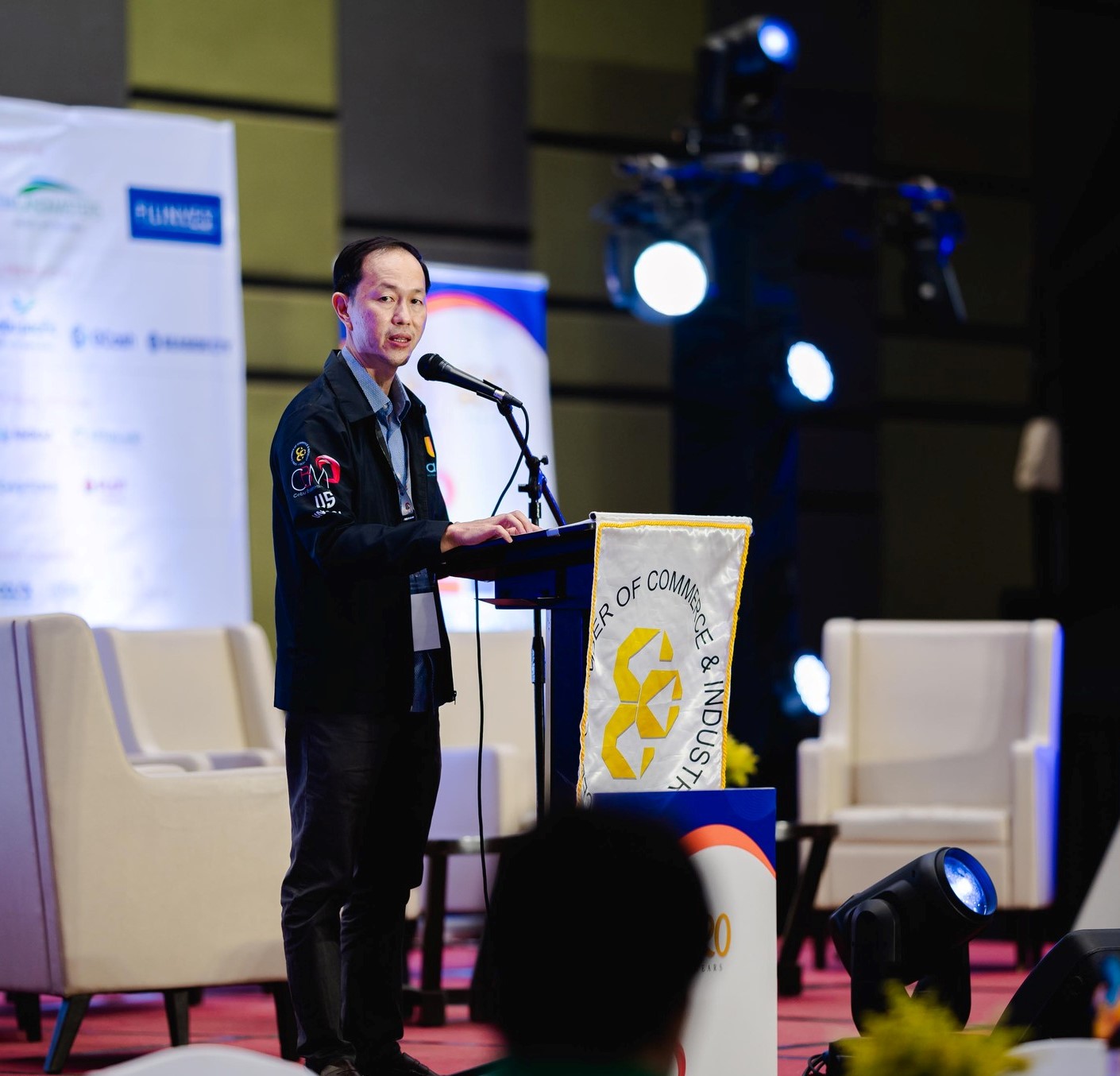 Day 2: Sustainability Highlights
On the second day of the tourism summit, the conversation revolved around the concept of sustainability.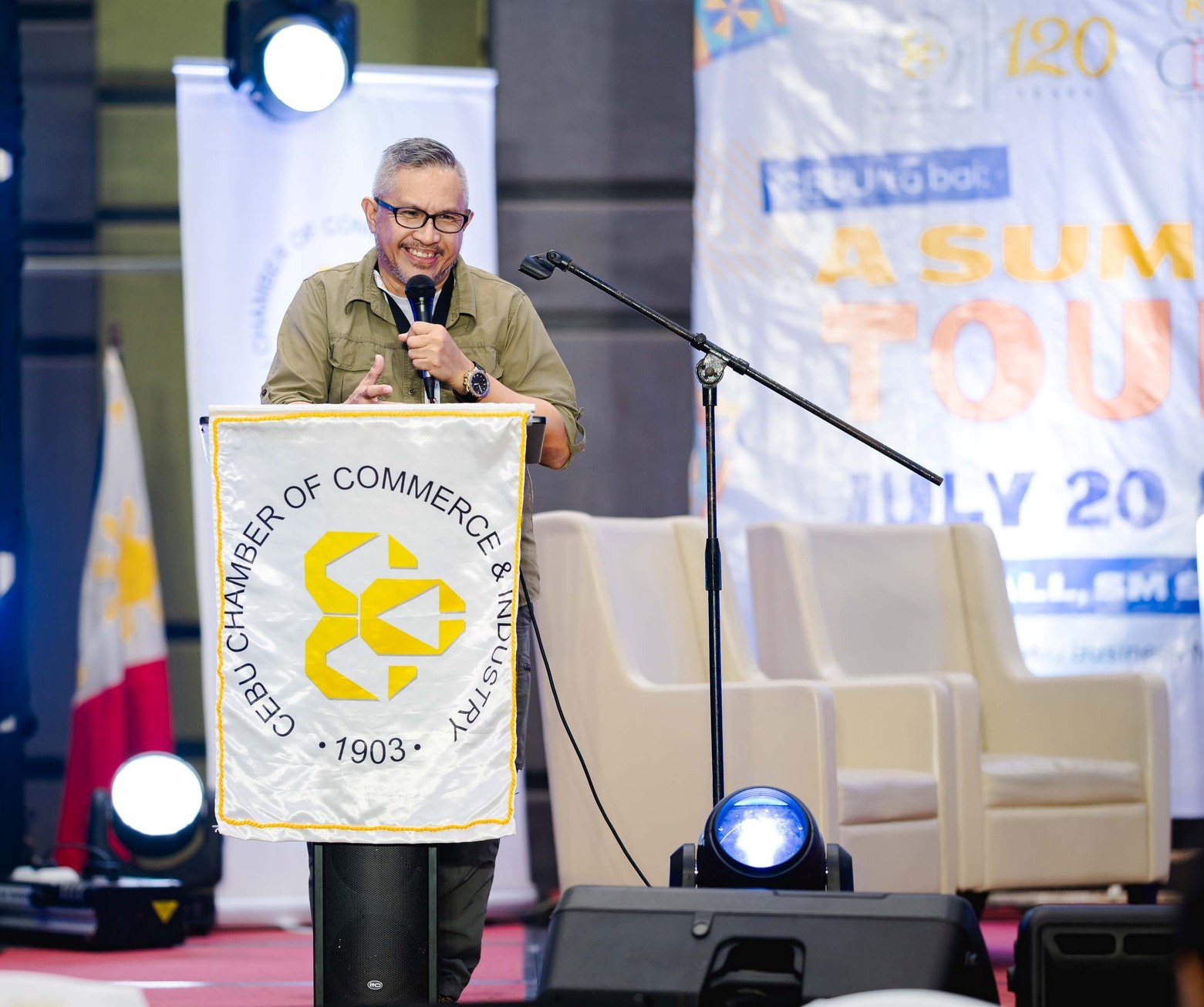 A major concern raised during the summit was the danger of "over tourism" and the misuse of the term eco-tourism. Boboi Costas, CBM 2023 Tourism Co-Chairperson 2023, warned that not all nature-based tourism can be considered ecotourism.
"Cebu is suited for ecotourism. It is a small island with 5 protected areas and several key biodiversity areas but with limited resources such as water, land and forests. It has a robust tourism industry. But it needs to strike a balance between tourism development and environmental protection and conservation. Its stakeholders must decide now: is it volume or value; quality or quantity?" he said.
Sustainable tourism advocates discussed the need for a balanced approach that takes into account conservation, community, culture, commerce, and carrying capacity in tourism. Real eco-tourism, they argued, must involve active participation in these areas to truly benefit both the environment and the local communities.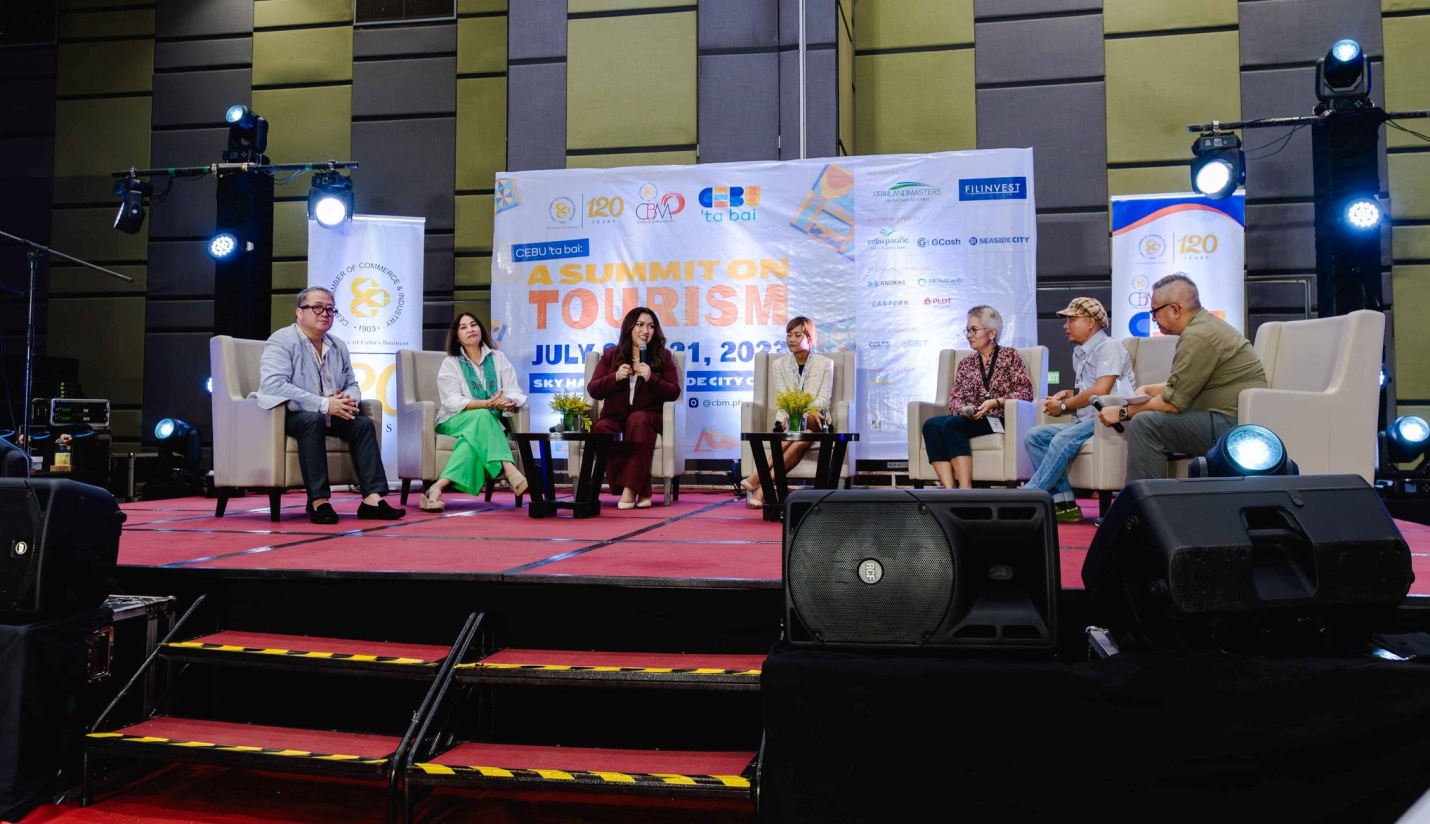 Advocates of sustainable tourism such as Anne Adeline Dumaliang, of The Masungi Georeserve, whose team saved 1,300 hectares of forest from deforestation, and Melody Melo-Rijk from the World Wild Fund (WWF) who helped launch the Sustainable Diner Project to avoid food wastage. Anabelle Plantilla talked about the Sibalom Natural Park in Antique, that is now considered as the one of the last remaining lowland rainforests on Panay Island, that presents a successful story of community-based nature tourism that provides an opportunity for travelers to experience and discover local wildlife and habitats.
Megaworld's Cleofe Albiso and the Radisson Group's Christine Sevilla also shared their respective sustainable practices in their operations such as energy conservation and cutting down on plastic use.
Another key topic discussed was the adoption of green architecture in tourism developments. Archt. Rey Osal called on tourism players to incorporate environmentally friendly designs and technologies into their projects. This strategy, they said, would not only reduce the industry's environmental footprint but also attract eco-conscious travelers.
Dr. John Peterson, an esteemed figure in history and anthropology, also shed light on the significance of cultural heritage tourism. He emphasized that this form of tourism is not just about visiting landmarks and museums, but it's about understanding and appreciating the rich tapestry of a region's history, traditions, and lifestyle.
The summit also stressed the importance of digital innovation for staying relevant in a fast-paced economy. JV Suarez of Eastern Communications encouraged tourism players to embrace digital tools, including contactless payments, virtual and augmented reality, AI, the metaverse, and Web 3.0. These technologies, delegates were told, can enhance the visitor experience and streamline operations.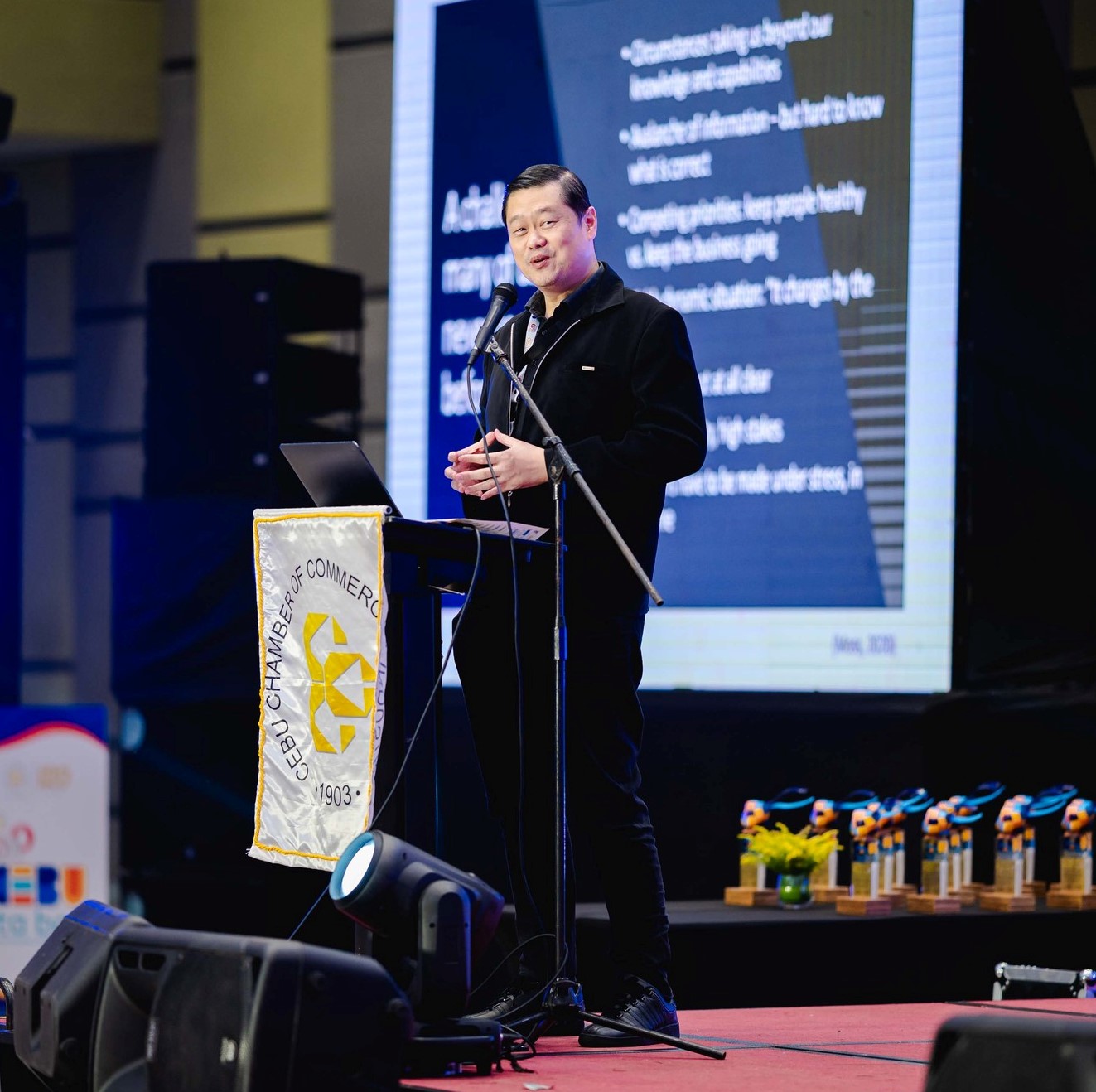 Donald Patrick Lim of DITO Communications emphasized the concept of "business pivot" to tourism stakeholders, which involves adapting to changing circumstances while remaining true to the core business. In a world where change is the only constant, the ability to pivot is crucial for survival and growth, he said.
Lastly, Dr. Francis Dimalanta, Development and Behavioral Pediatrician at St Luke's Medical Center shared to us the need for people to travel for overall improvement of well being and mental health.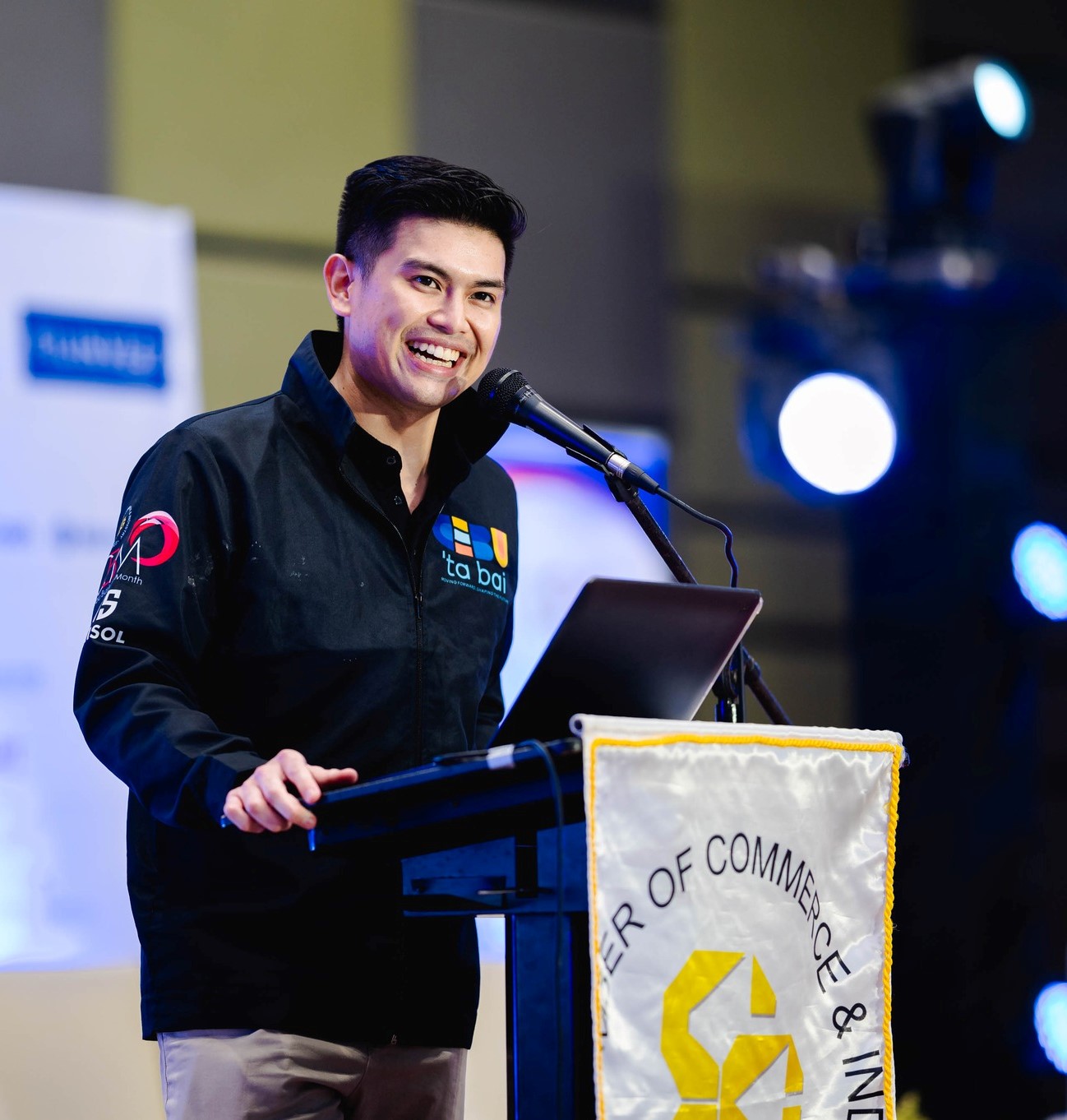 CBM 2023 Tourism Co-Chairperson Allen Andre Suarez said that the recently held tourism summit served as a valuable forum for exchanging best practices and solutions in the tourism industry, all aligned at enhancing Cebu's tourism sectors.
"The event aims to promote and share a common platform for the tourism industry stakeholders to network, interact, and discuss innovations and technologies (…) as well as share relevant information and best solutions for the continuous growth and development of the tourism industry," he concluded.
The "Cebu ta Bai: A Summit on Tourism" served as a platform for open dialogue and collaboration among tourism stakeholders. By focusing on resilience, sustainability, and digital innovation, the summit has set the stage for the future of tourism in Cebu – a future that promises to be vibrant, sustainable, and inclusive.