Its uniqueness, professional management, and excellent service are among the strengths of Stacia hotel, says beauty queen Jamie Angelique Armada, the hotel's Brand Ambassadress.
"There are three points that make Stacia Hotel very unique and different from other hotels. First, it's a staycation hotel like no other, and second, will be the quality management and professionalism of our staff here," Jamie points out.
She notes how Stacia Hotel brings everyone together to experience the amazing ambiance and feeling of being in Santorini, Greece.
The owner of the hotel has decided to build this hotel because it was a dream and they want to share their experiences in their travels around the world with hotel guests.
Aside from these qualities, Jamie also notes that Estiatorio Café and Resto Bar has diverse cuisines.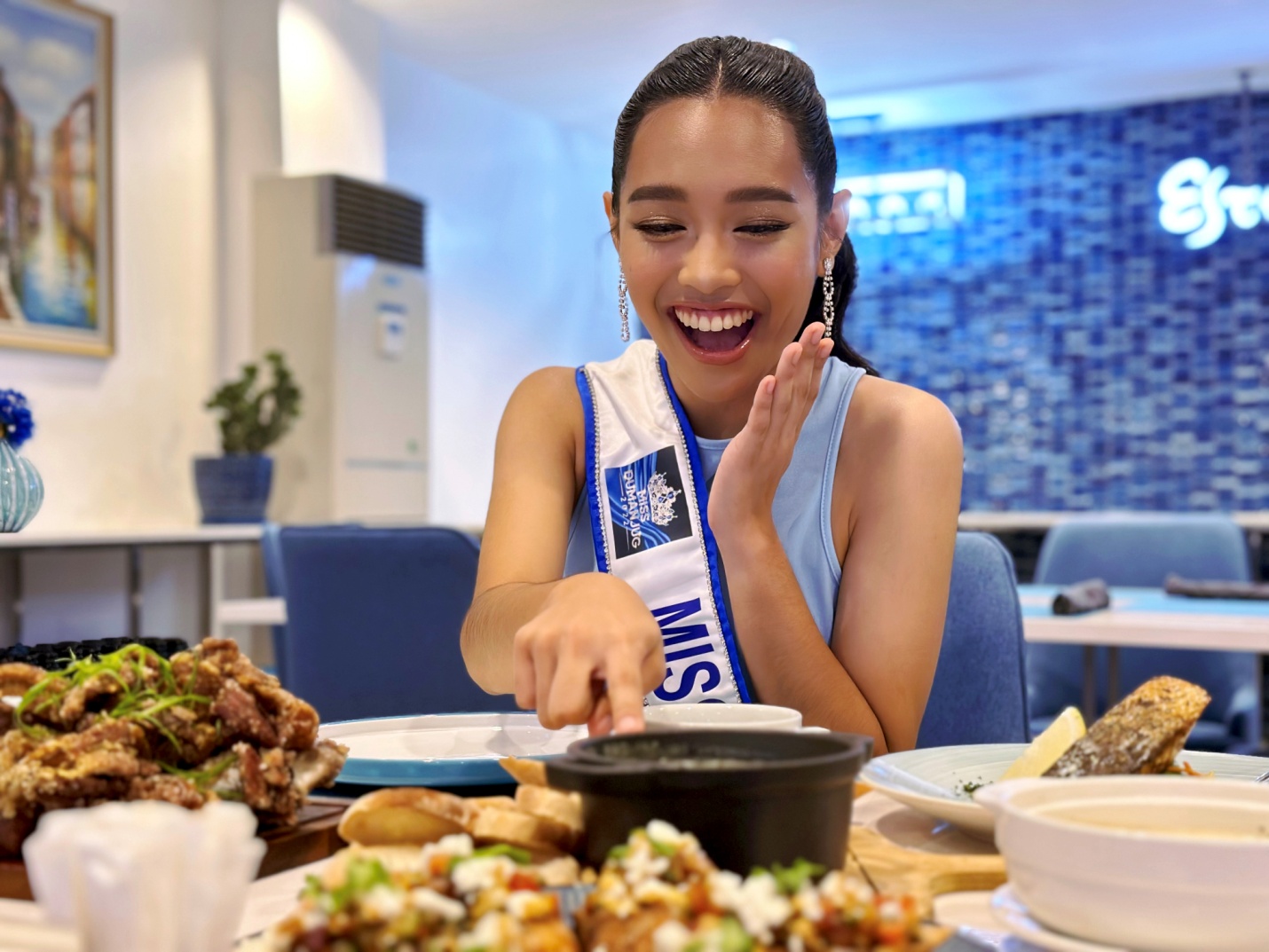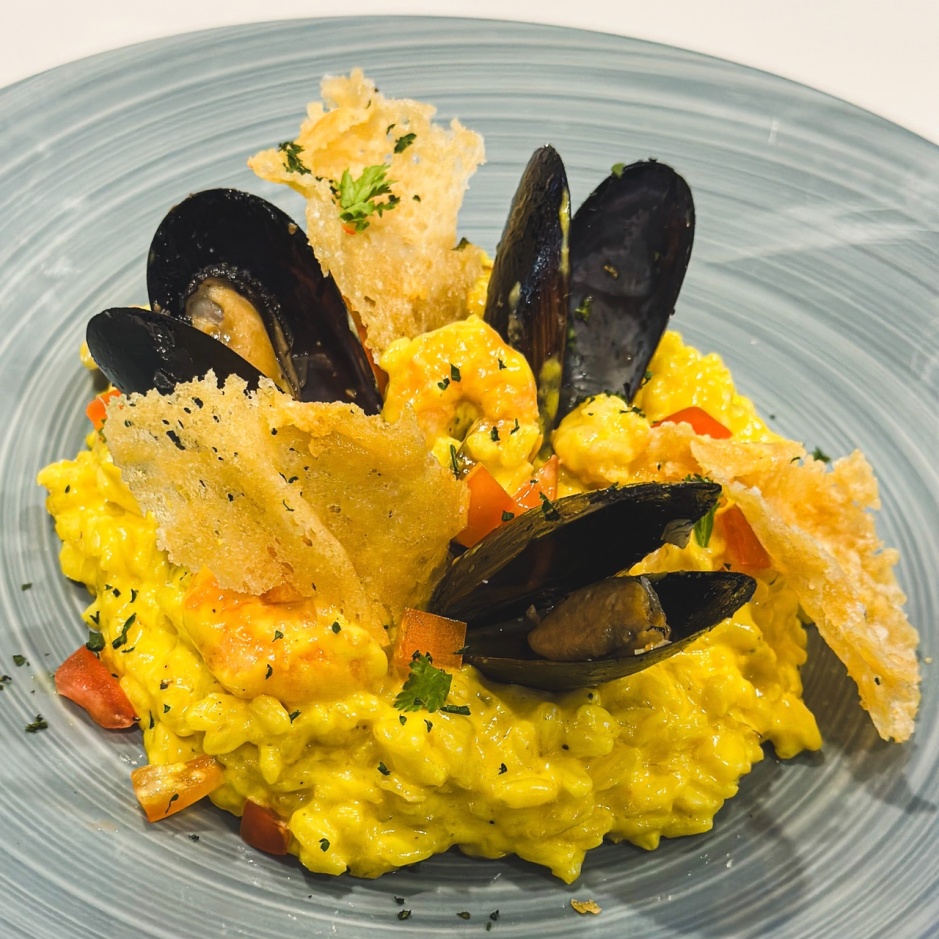 Saffron Seafood Risotto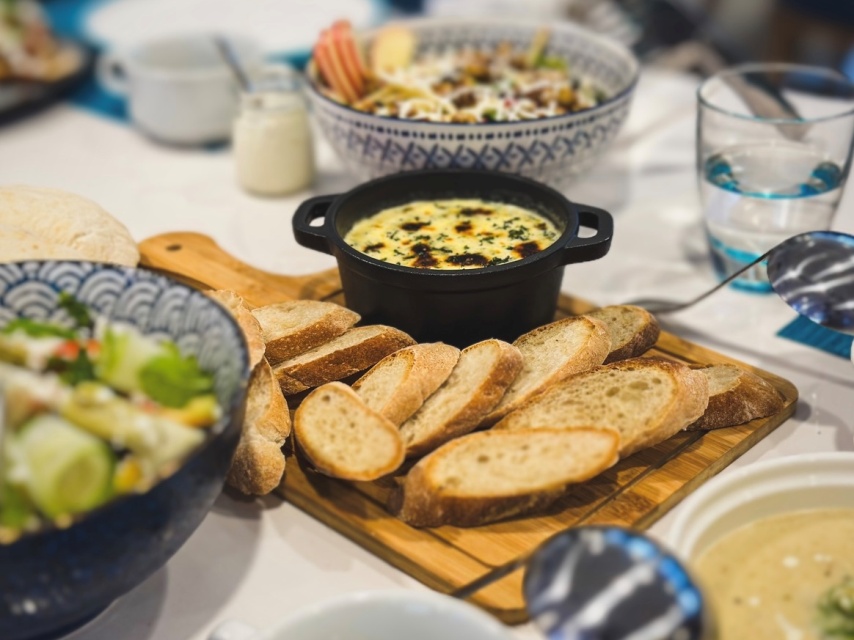 Spinach Fondue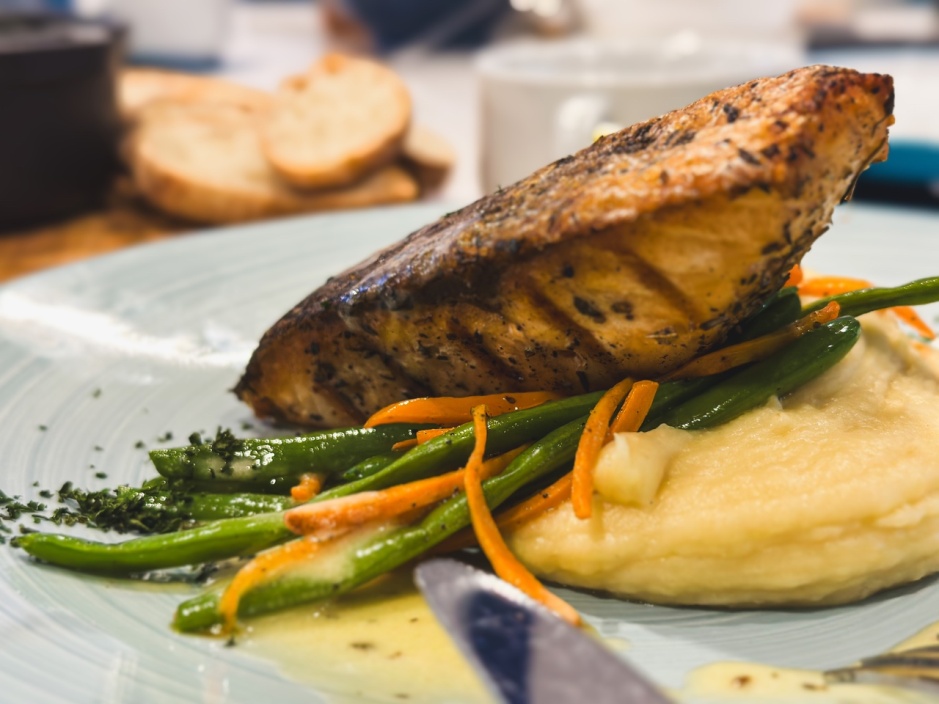 Grilled Atlantic Salmon
Estiatorio, which is the Greek word for restaurant, offers mouth-watering Greek-inspired cuisine such as the Stifado, Moussaka, Saffron Seafood Risotto for the main course. Guests can also enjoy Horiatiki and Waldorf salads as well as Tomato & Basil Bruschetta. Greek Dips and Spinach Fondue for entrees. Filipino favorites such as Crispy Pata are also served at the hotel's restaurant.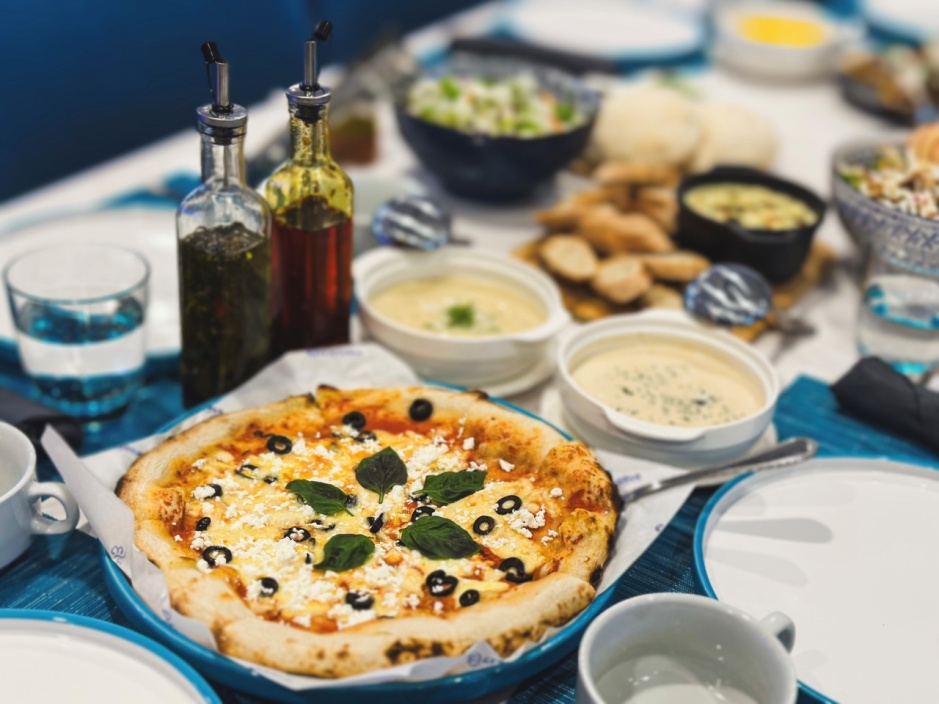 Stacia Pizza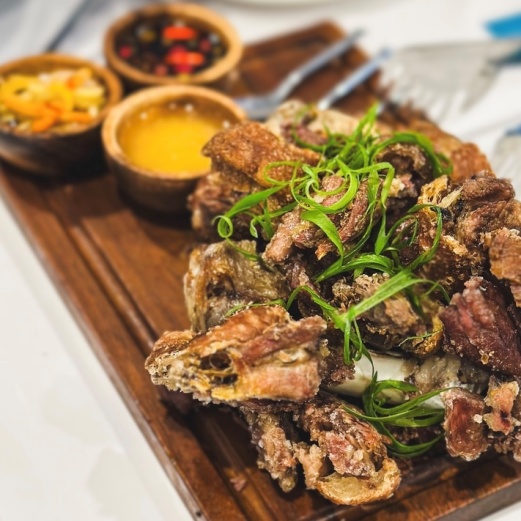 Crispy pata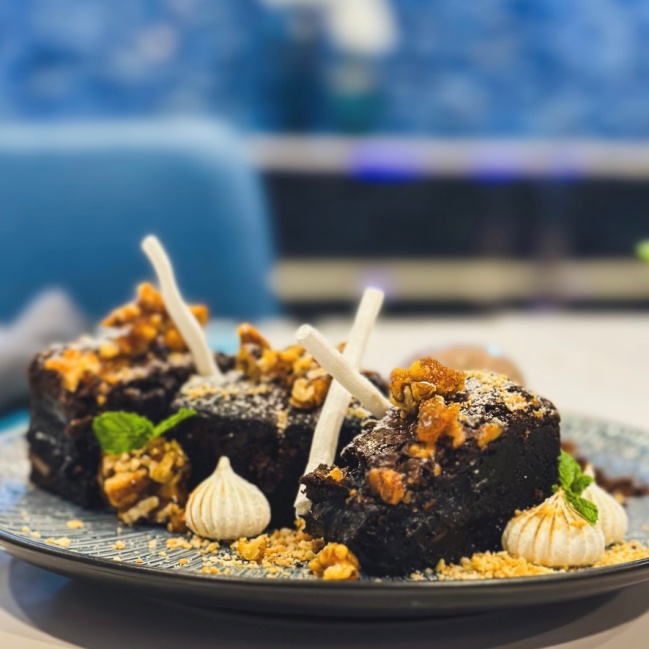 Dark Chocolate Brownies
Located at Gov. M. Cuenco Ave., Banilad, Cebu City, Stacia is also near shopping malls, popular hangouts, and tourist sites.
Jamie, who is taking up civil engineering at the University of San Carlos, has dreamt of joining beauty pageants as a child. She started modeling but then decided to join the pageant world as it would give her the opportunity to promote and create awareness of her two advocacies – the promotion of Eco-bricks as a sustainable construction material and sex education for the prevention of teenage pregnancy.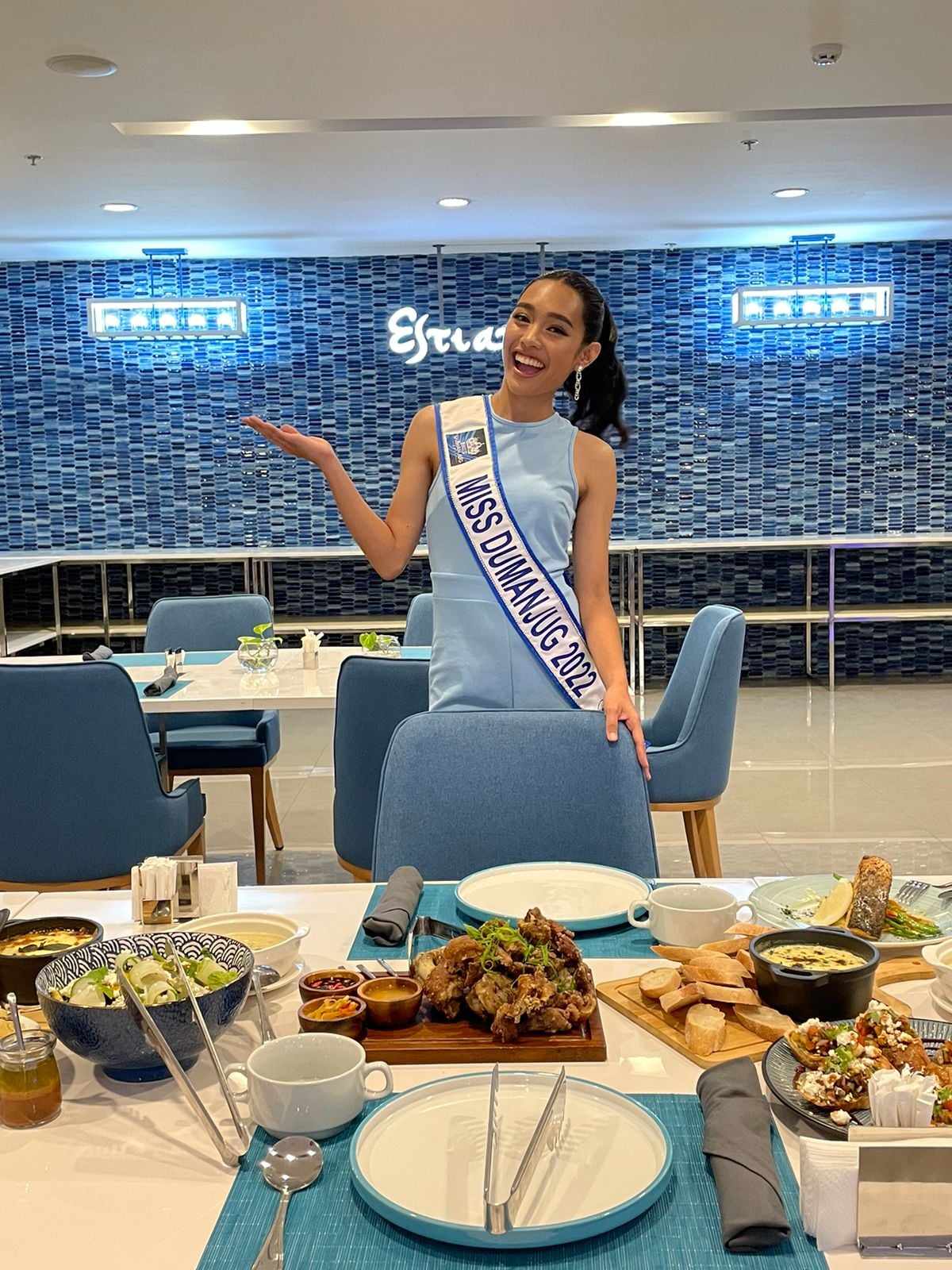 In her very first beauty pageant, she won the Ms. Face of Cebu. When she joined Ms. Philippines Earth this year, she reached the Top 15. She is also the reigning Ms. Philippines Institute of Civil Engineering (PICE).
Jamie, who is also a talented dancer, has other achievements. She was DENR Environmental Resource Speaker in 2019, Youth Empowerment Success System (Livesmart) coach and camp chief, and a Singapore Youth Environmental Summit 3-time Gold Medalist. She is also the ambassadress for Mister's Seafood and Grill, MCS Group of Companies, Innocentrix Philippines, and MSordilla Builders.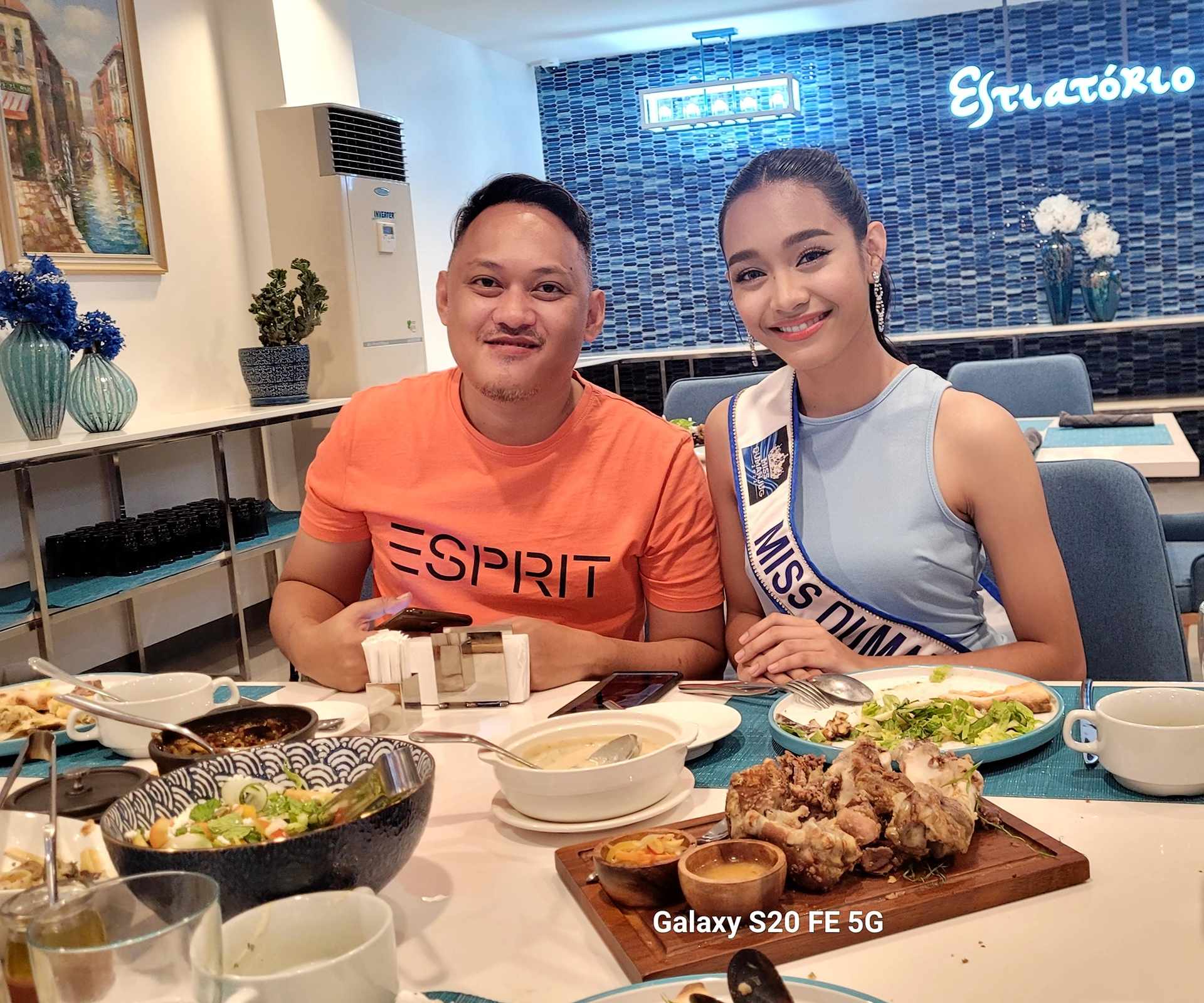 While she has been urged to join the Ms. Cebu, Jamie did not rule out joining the prestigious pageant. However, she explains she wants to concentrate on her studies first before she joins Ms. Cebu.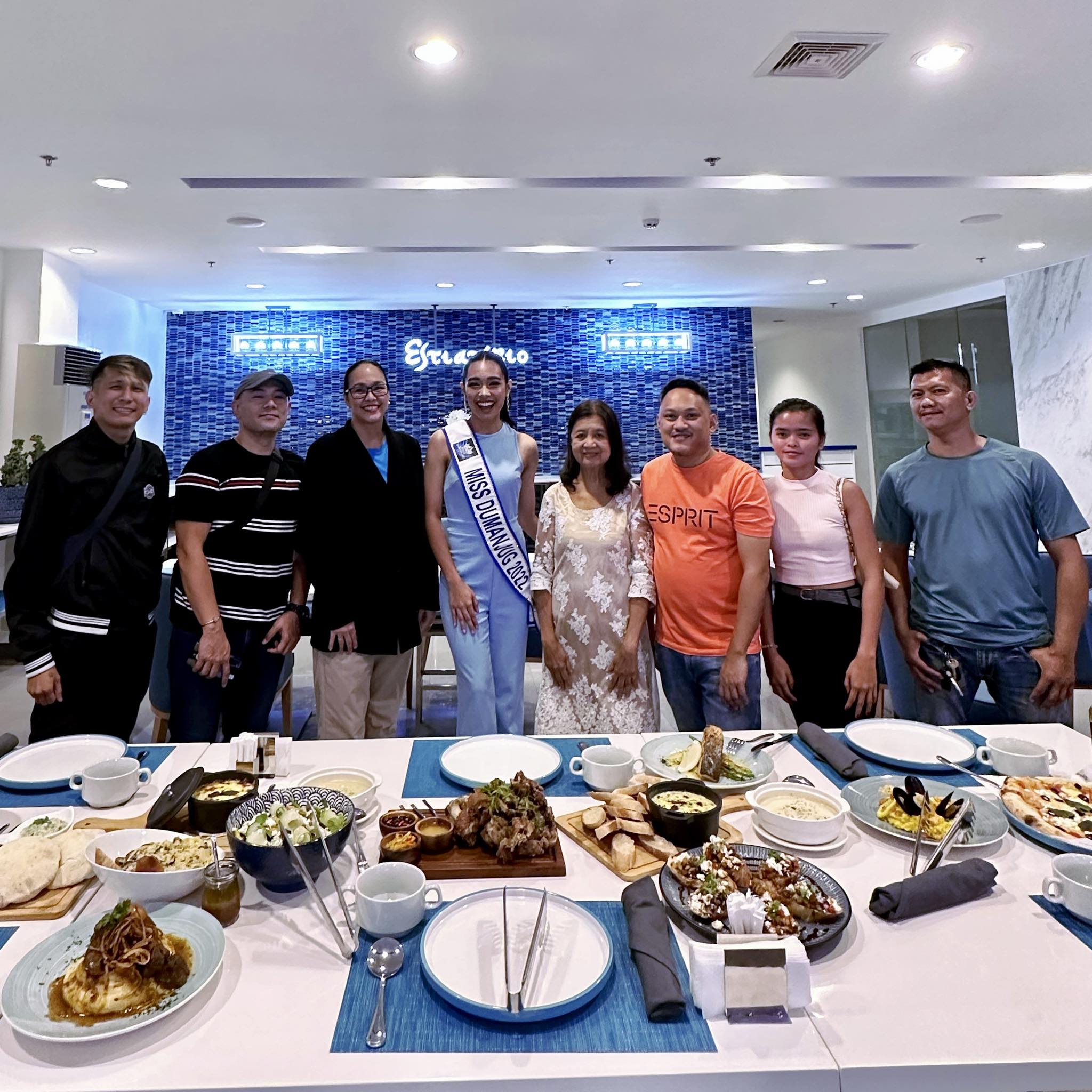 Jamie is also the reigning Ms. Dumanjug and is set to turn over her crown during the Ms. Dumanjug pageant finals on October 4.