Shangri-La Mactan, Cebu, is delighted to announce a sumptuous celebration of its Three Decades of Tropical Elegance. To mark this historic milestone, Shangri-La Mactan has partnered with AWC Philippines to present an extraordinary Four-Hands Dinner at Tea of Spring. The dining experience will take place on 21 October 2023, starting at 6:00 PM. Priced at Php5,388 net per person, this exquisite evening of culinary excellence is expected to draw gourmands and connoisseurs from across the region, promising a delightful sensory journey.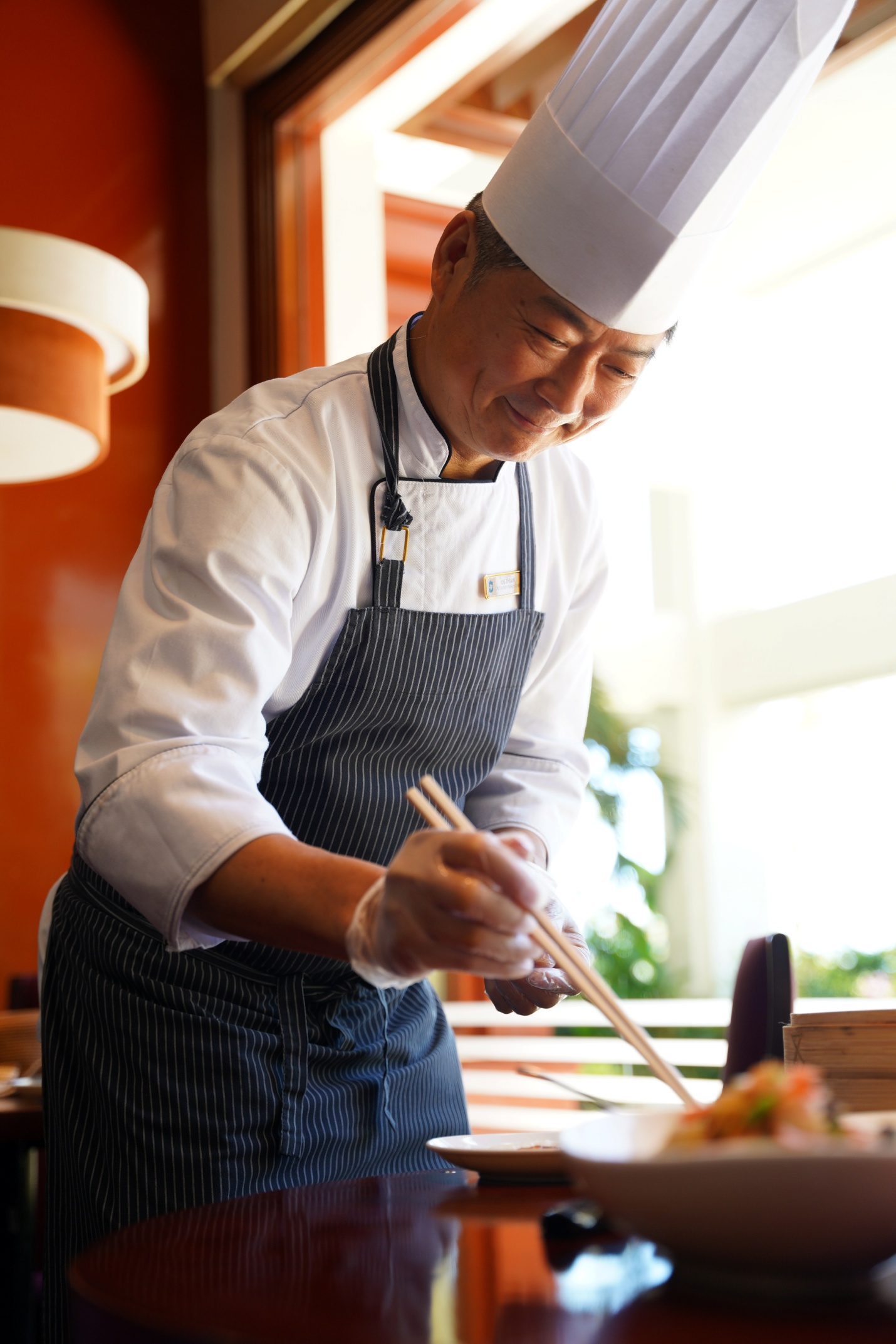 Executive Chinese Chef, Chef Liu Zhijun of Tea of Spring, Shangri-La Mactan
What sets this anniversary celebration apart is the collaboration between two esteemed Chinese culinary masters, both renowned globally for their exceptional skills. Shangri-La Mactan is honoured to welcome the award-winning guest chef, Executive Chinese Chef Daniel Cheung from Shang Palace at Shangri-La Singapore. Chef Daniel Cheung will partner with resident Executive Chinese Chef, Chef Liu Zhi Jun of Tea of Spring, Shangri-La Mactan. Together, they will curate an exquisite Asian fusion menu that harmoniously blends tradition and innovation, resulting in a symphony of flavours. Dishes such as the Chilled Fresh Abalone, Stewed Duck Fillet, and Black Cod by Chef Daniel, along with Drunken Mediterranean Red Prawn, Poultry Consommé, Japanese A5 Cube Roll, and Red Dates by Chef Liu, have all been meticulously designed to tantalize even the most discerning palates. To complement these delectable dishes, a carefully curated selection of exquisite Clarendelle wines from Chateau Haut-Brion will be expertly paired.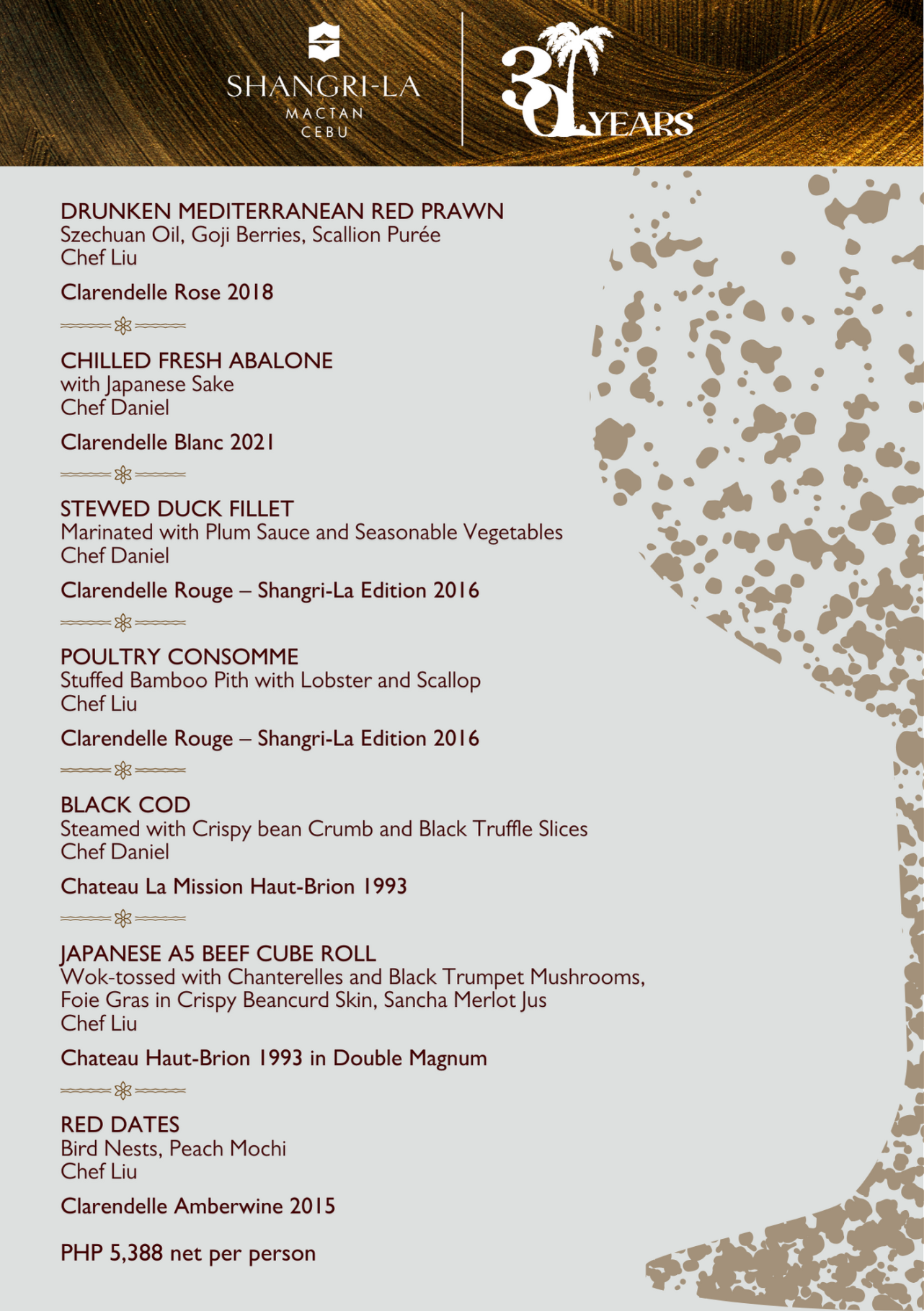 For those looking to enhance their celebration, Shangri-La Mactan offers an exclusive Anniversary Stay room package. This exceptional package includes an overnight stay for two in our luxurious accommodations, a delectable breakfast buffet, and a memorable Four-Hands dinner at Tea of Spring, all for Php20,000++. It provides the perfect opportunity to immerse yourself in the world of Shangri-La Mactan while commemorating 30 years of excellence in elegance.
Join us as we raise our glasses in a toast to three decades of Shangri-La Mactan, where luxury, culinary artistry, and unparalleled hospitality combine to craft unforgettable memories.
To secure your table for this extraordinary event or for inquiries and reservations, kindly reach out to us via email at fbreservations.mac@shangri-la.com or call (63 32) 231 0288. You may also scan the QR code below to book a table.